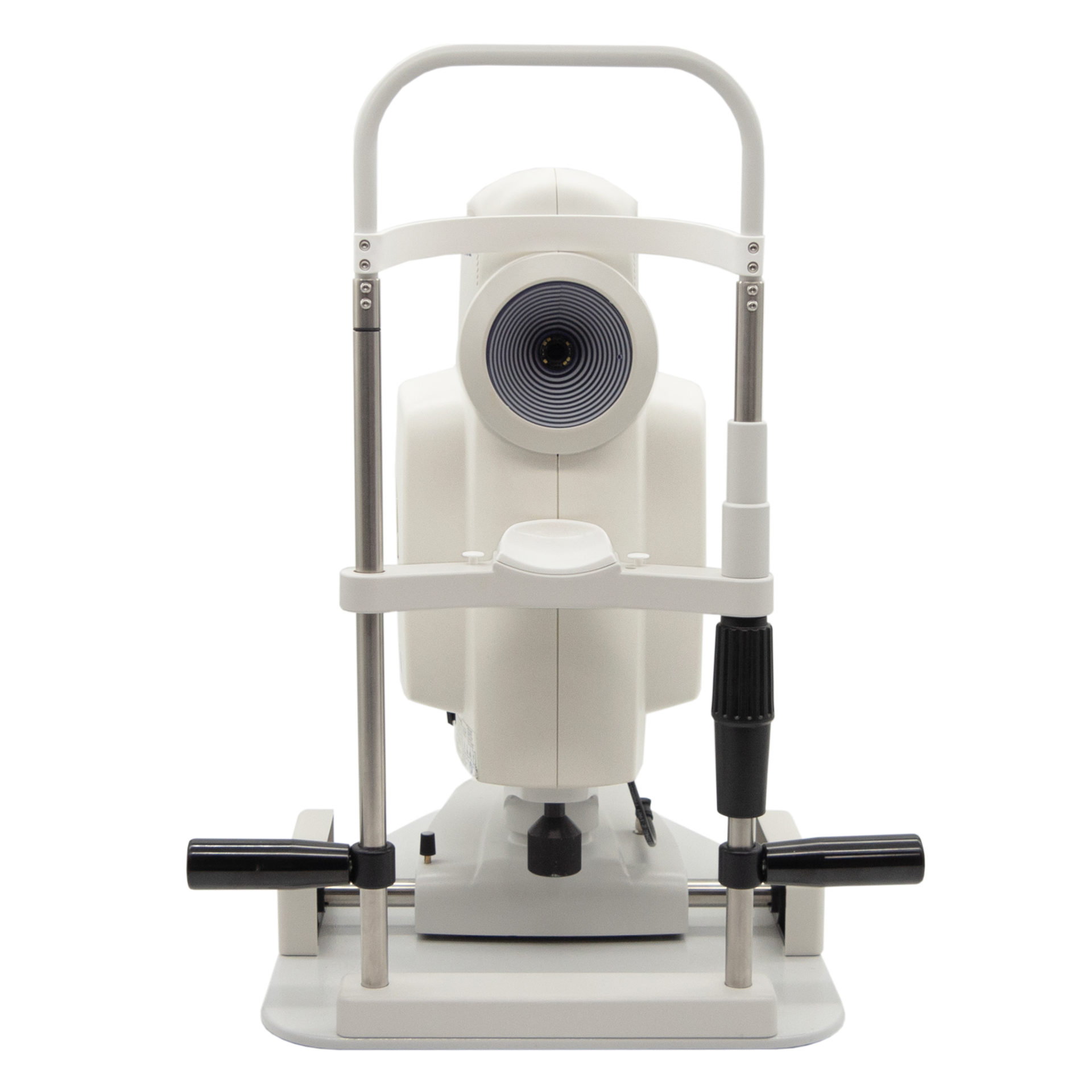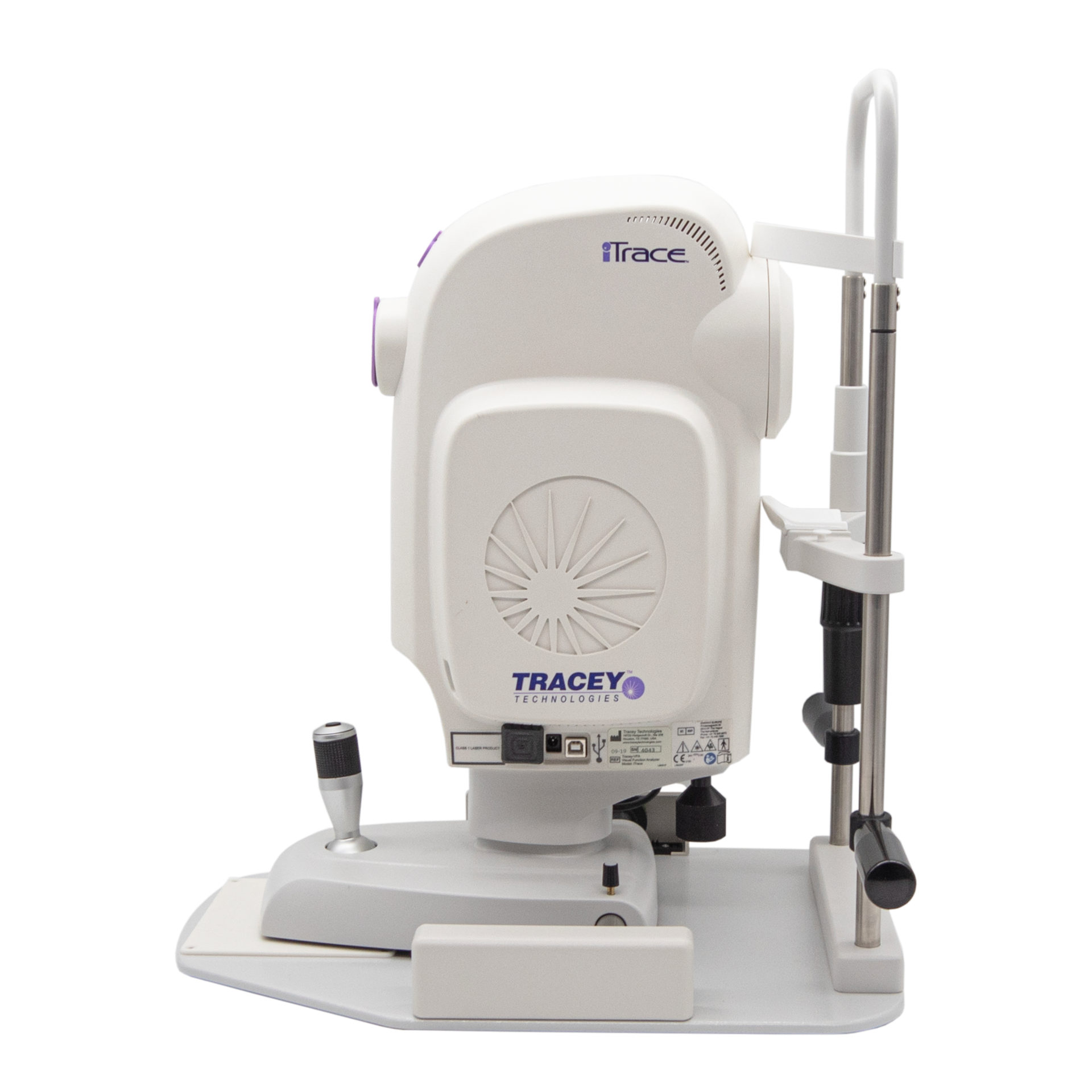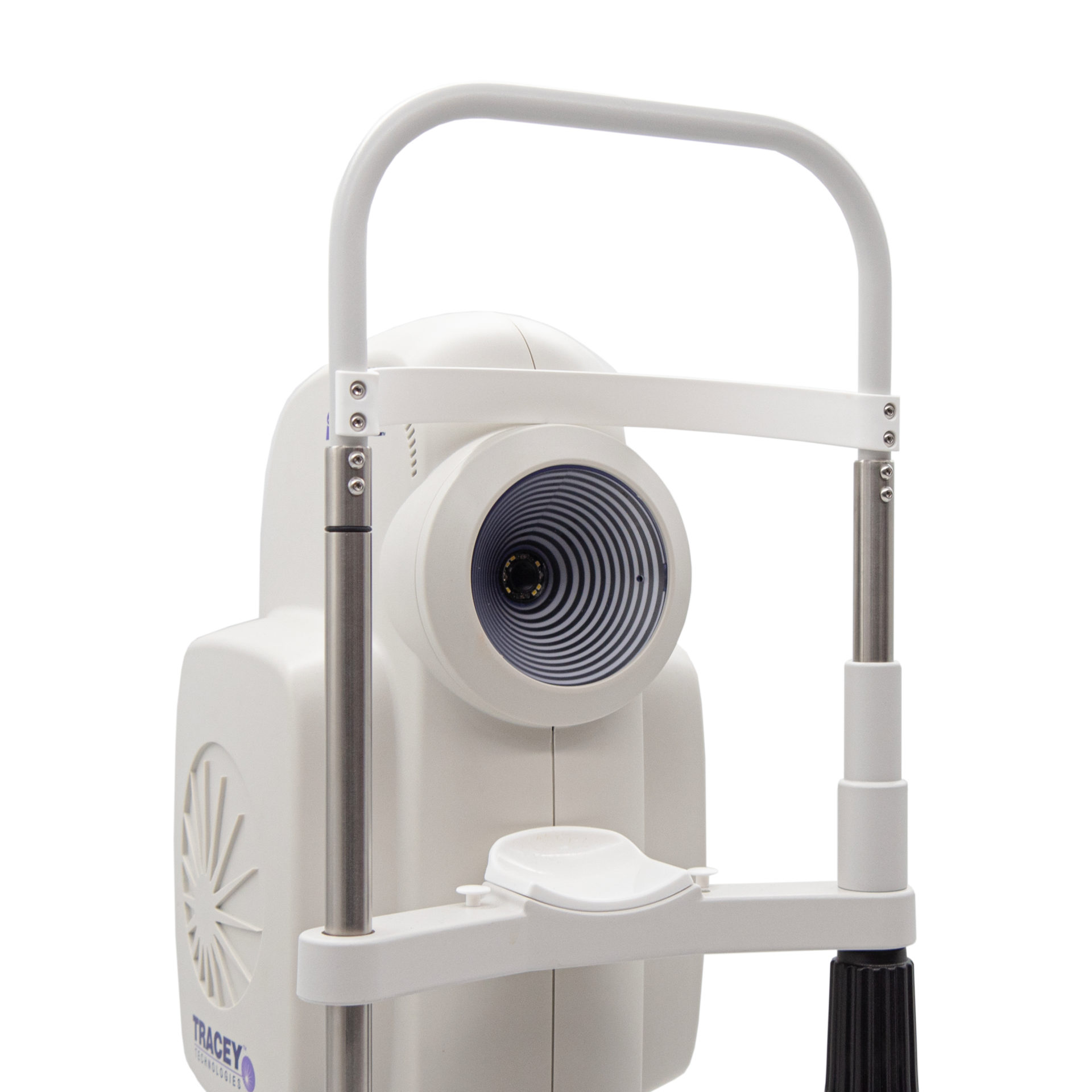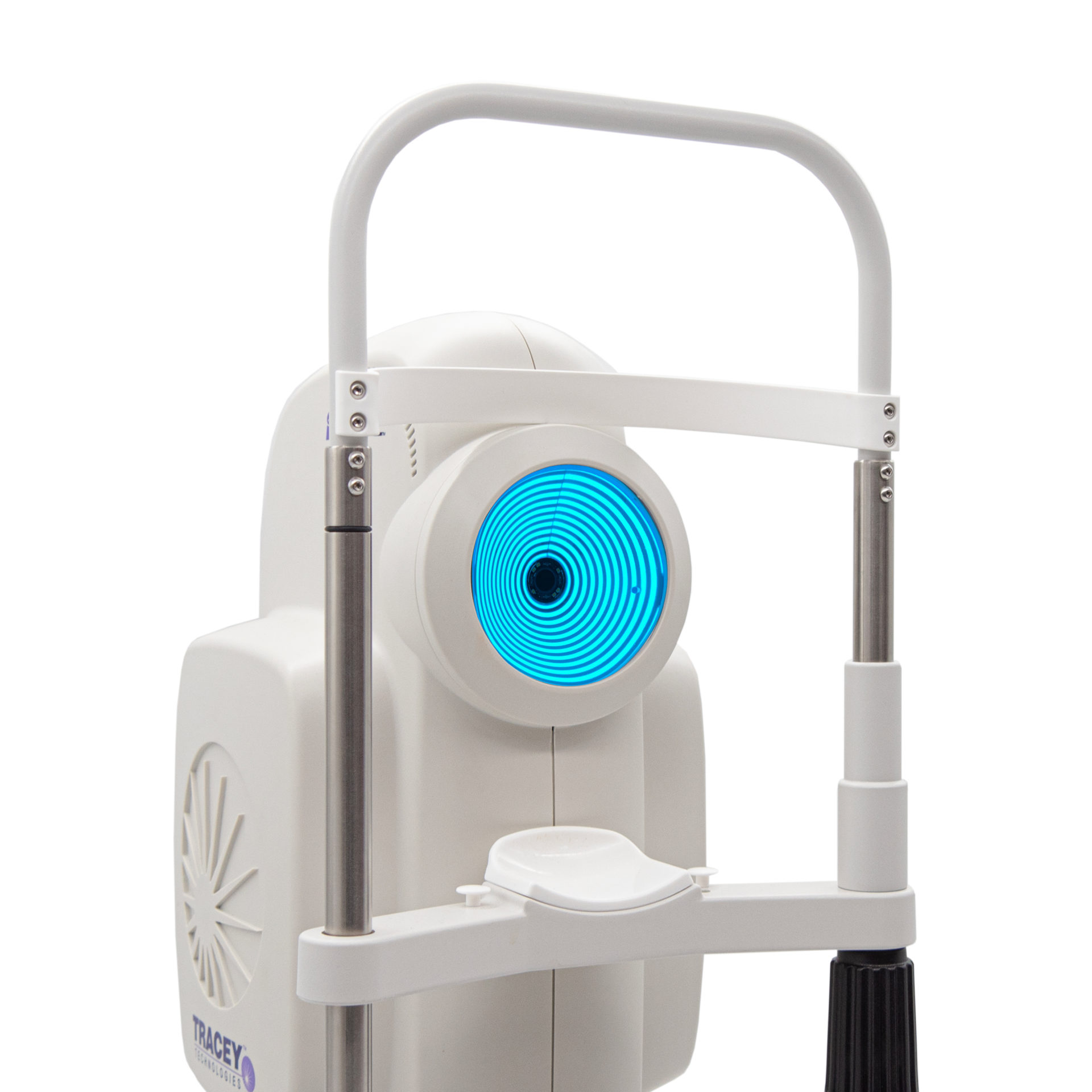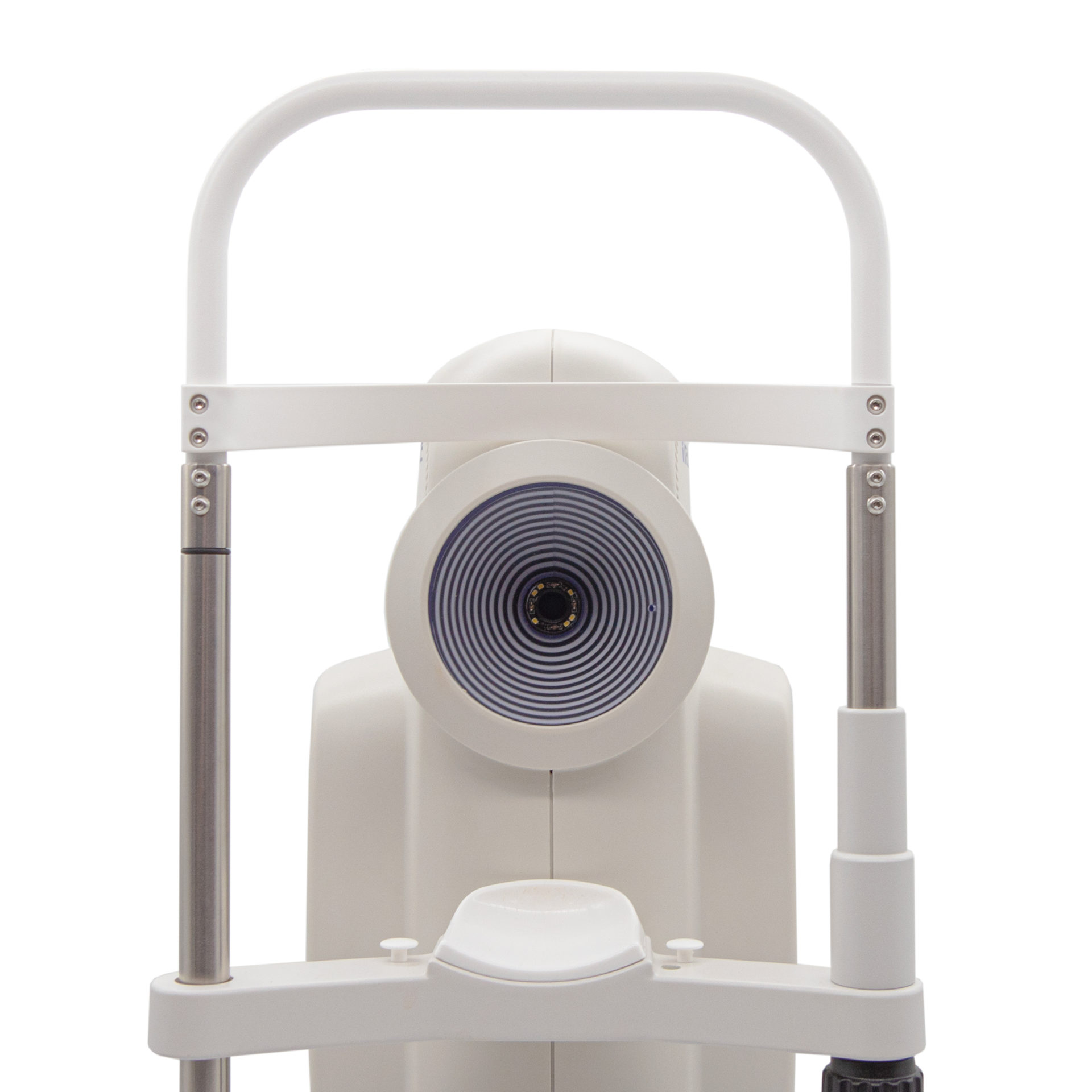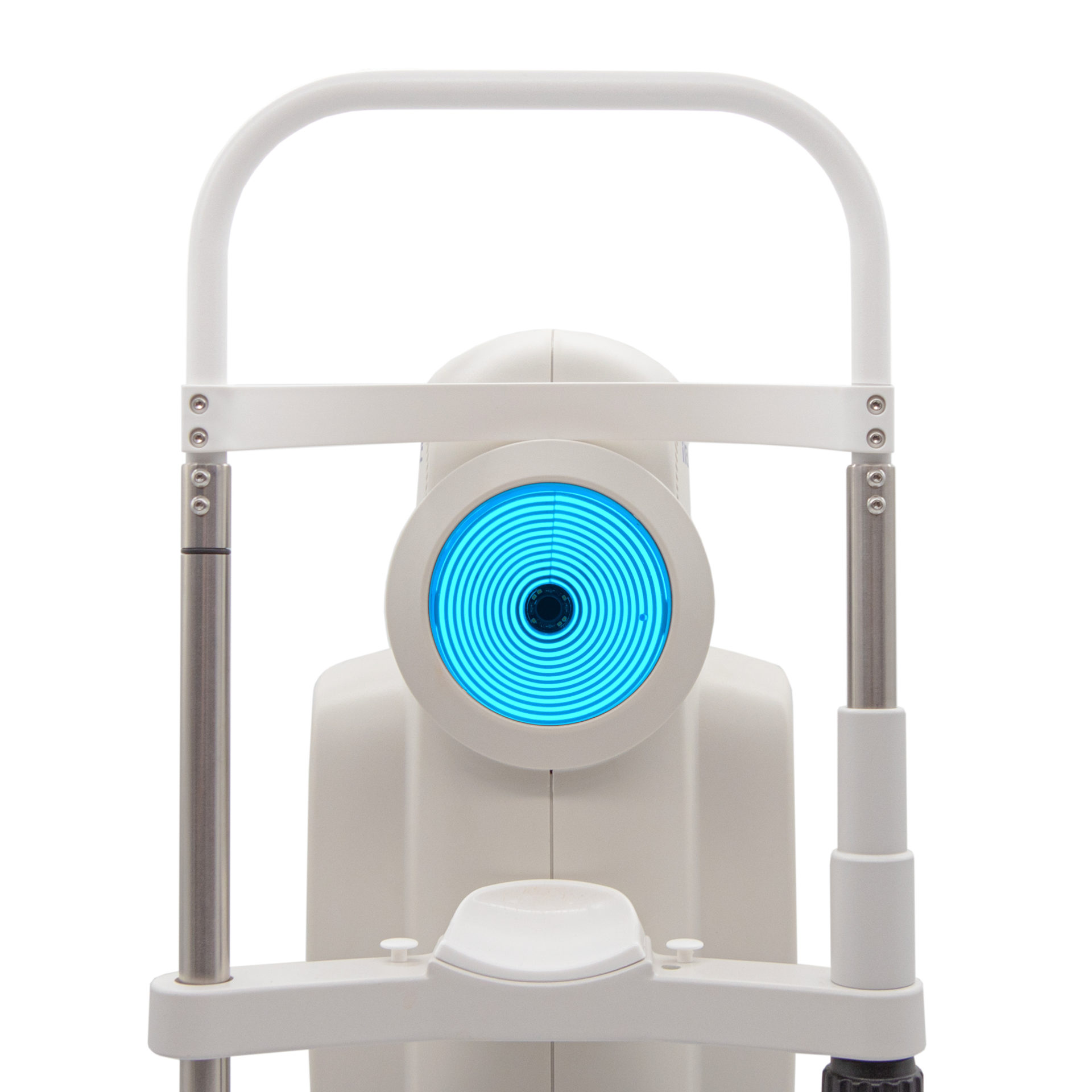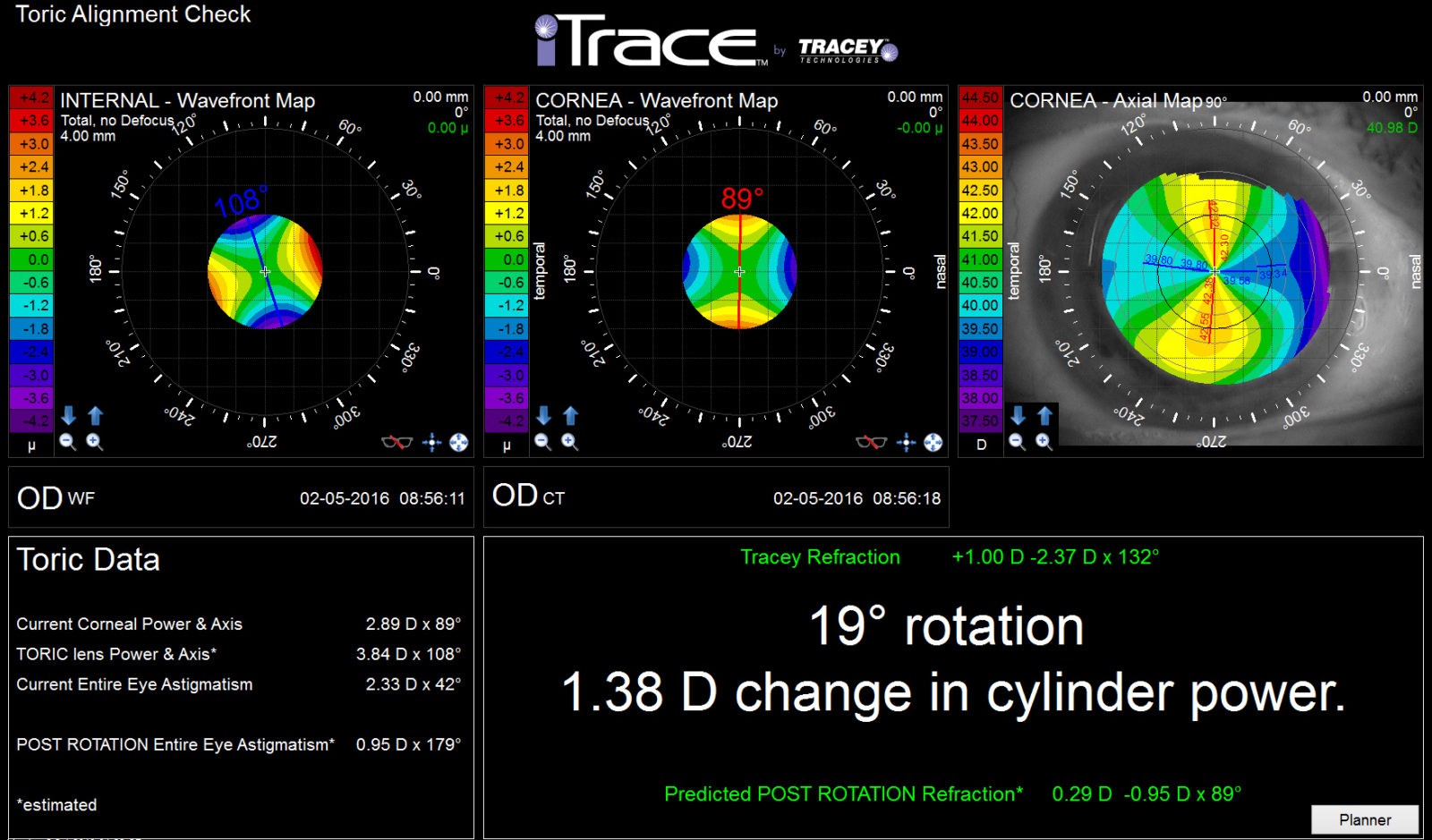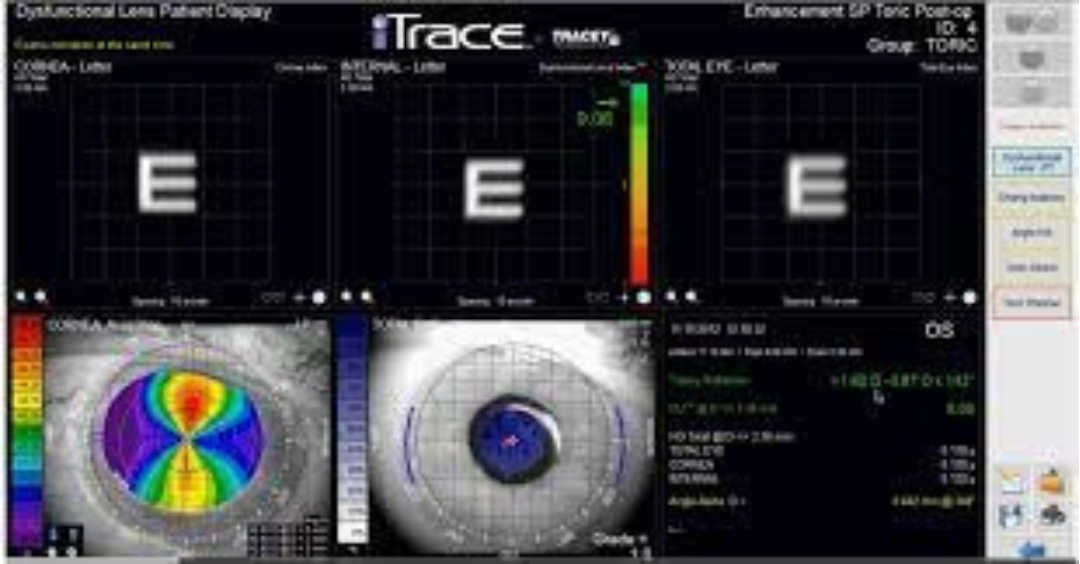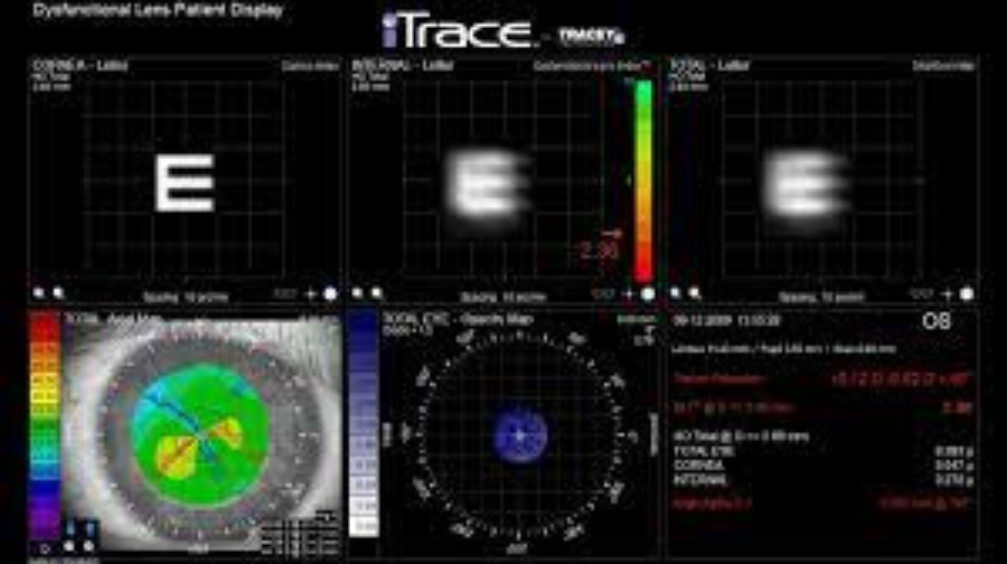 iTrace Wavefront Aberrometer
iTrace is the only device on the market to use ray tracing aberrometry and placido-based corneal topography to map the sources of errors in the eye and provide a simulation of a patient's vision.
iTrace is beyond compare
iTrace was developed to support clinicians with ophthalmic diagnosis and surgical correction of vision.
The 5-in-1 device displays the full visual function of a patient's eye with a simple scan. It can be used as a standalone wavefront aberrometer, autorefractor, keratometer, pupillometer, or corneal topographer.
Ray tracing technology
Patented ray-tracing technology truly separates the visual function of a patient's cornea from their internal optics.
Gain improved understanding of how the structures affect a patient's vision.
Use this additional information to make precise treatment decisions.
Dysfunctional lens index
With iTrace's proprietary software, you can access a series of images to demonstrate how a patient's visual function breaks down.
This patient-facing display makes it easy to understand what a dysfunctional lens diagnosis means before learning about treatment options.
Toric planner
Offers surgeons an integrated toric calculator that utilises the advanced iTrace Keratometry readings. Using markers in the natural structure of the eye, the portable map guides precise placement of any Toric lens.
Use the iTrace's Toric Check functionality in post-surgical evaluation to verify accurate lens placement or confirm off-axis or off-power results and provide optimal lens rotation without dilating a patient's eyes.
Picture display
Associated picture display allows patients to confirm that the iTrace assessment is an accurate simulation of their vision with widely recognised Snellen E.
When recommending a lens replacement, use the display to simulate the toric and standard lens difference in a patient's post-surgical vision.
Educate your patients about their treatment options and communicate the value of a premium cataract procedure.
Premium IOL conversions
The user-friendly iTrace displays are a powerful way to show patients the difference between a standard and an upgraded lens.
By depicting blurred versus clear versions of the Snellen E, iTrace enables a common language between surgeons and patients.
In the click of a button, demonstrate to a patient with astigmatism what their post-surgical uncorrected vision looks like with or without a toric lens.