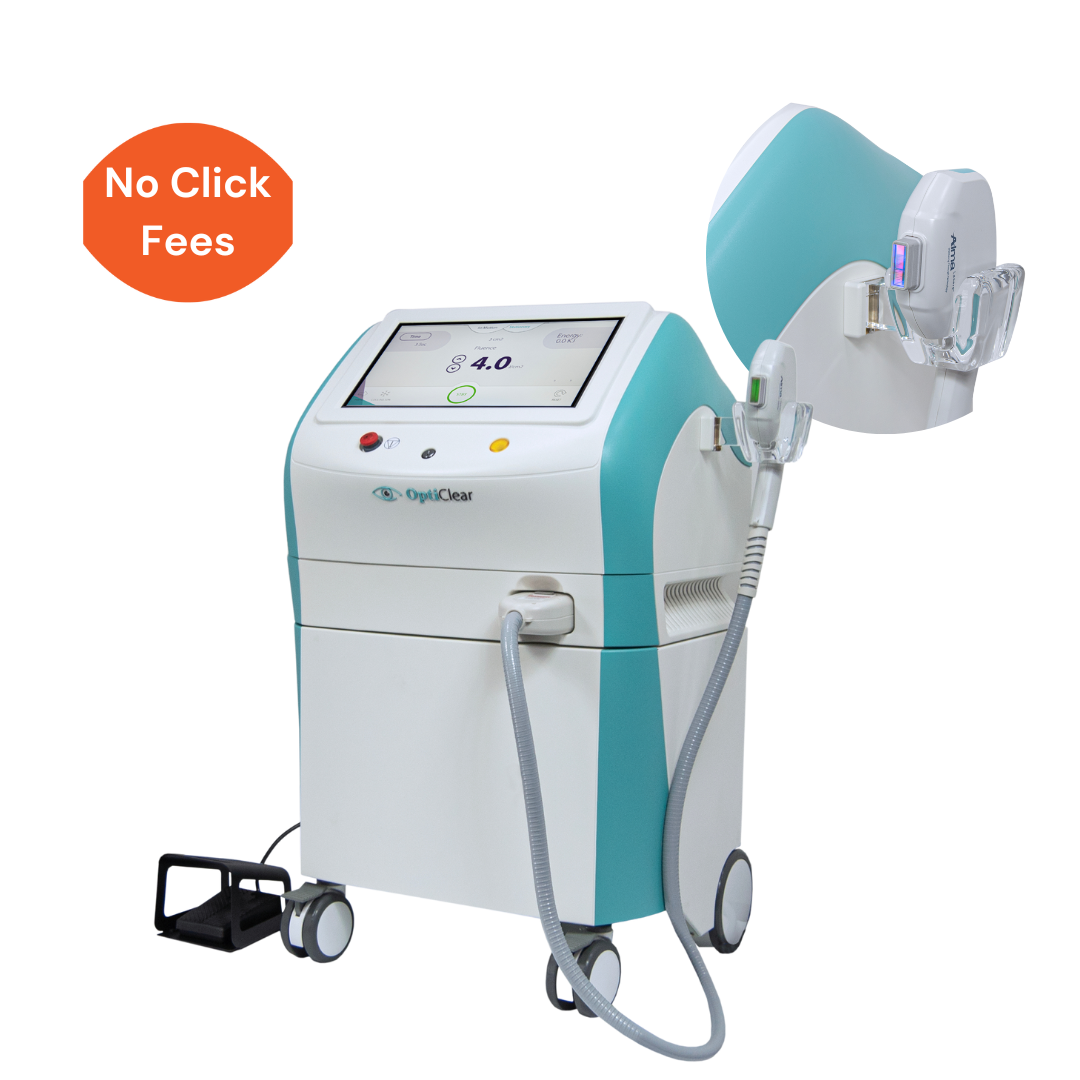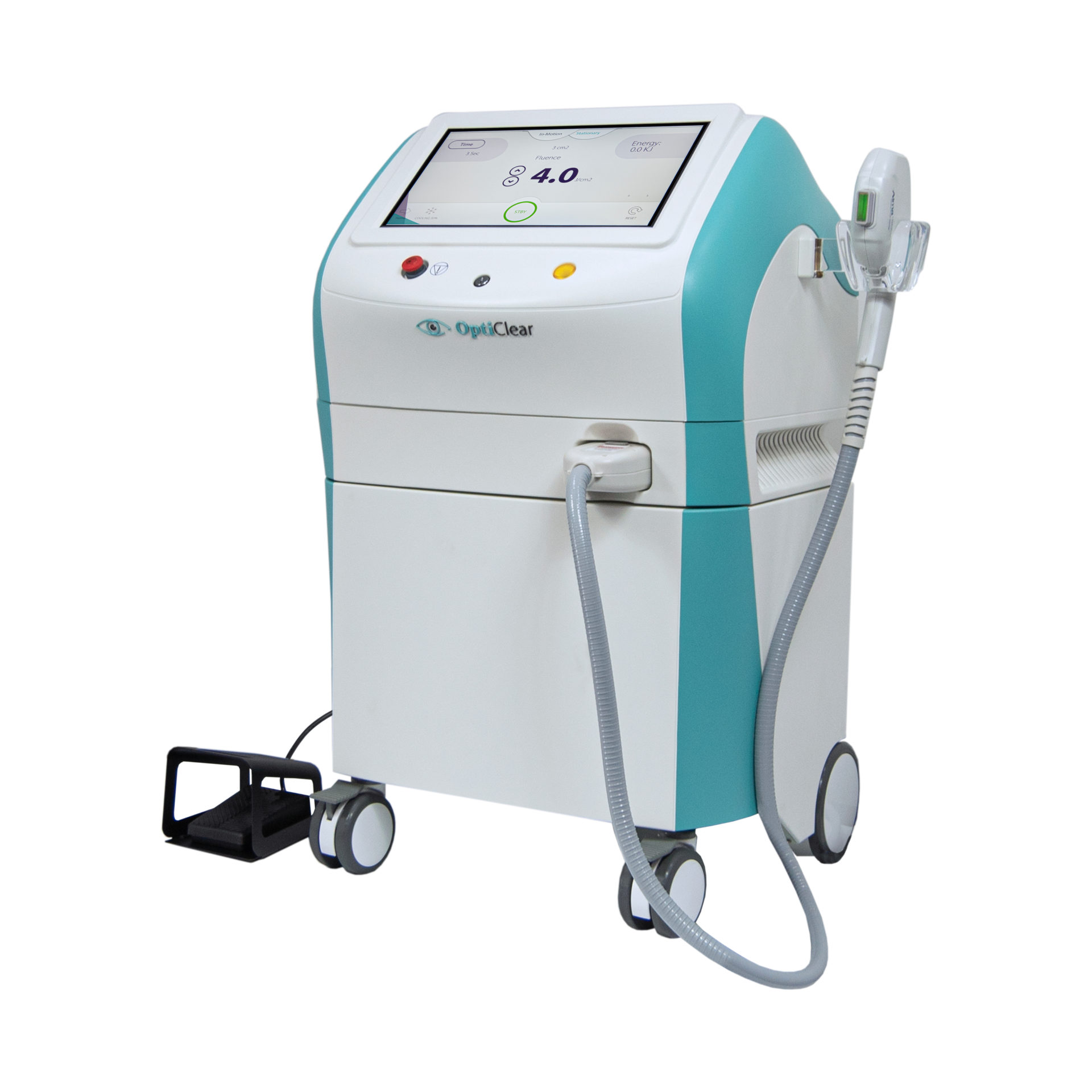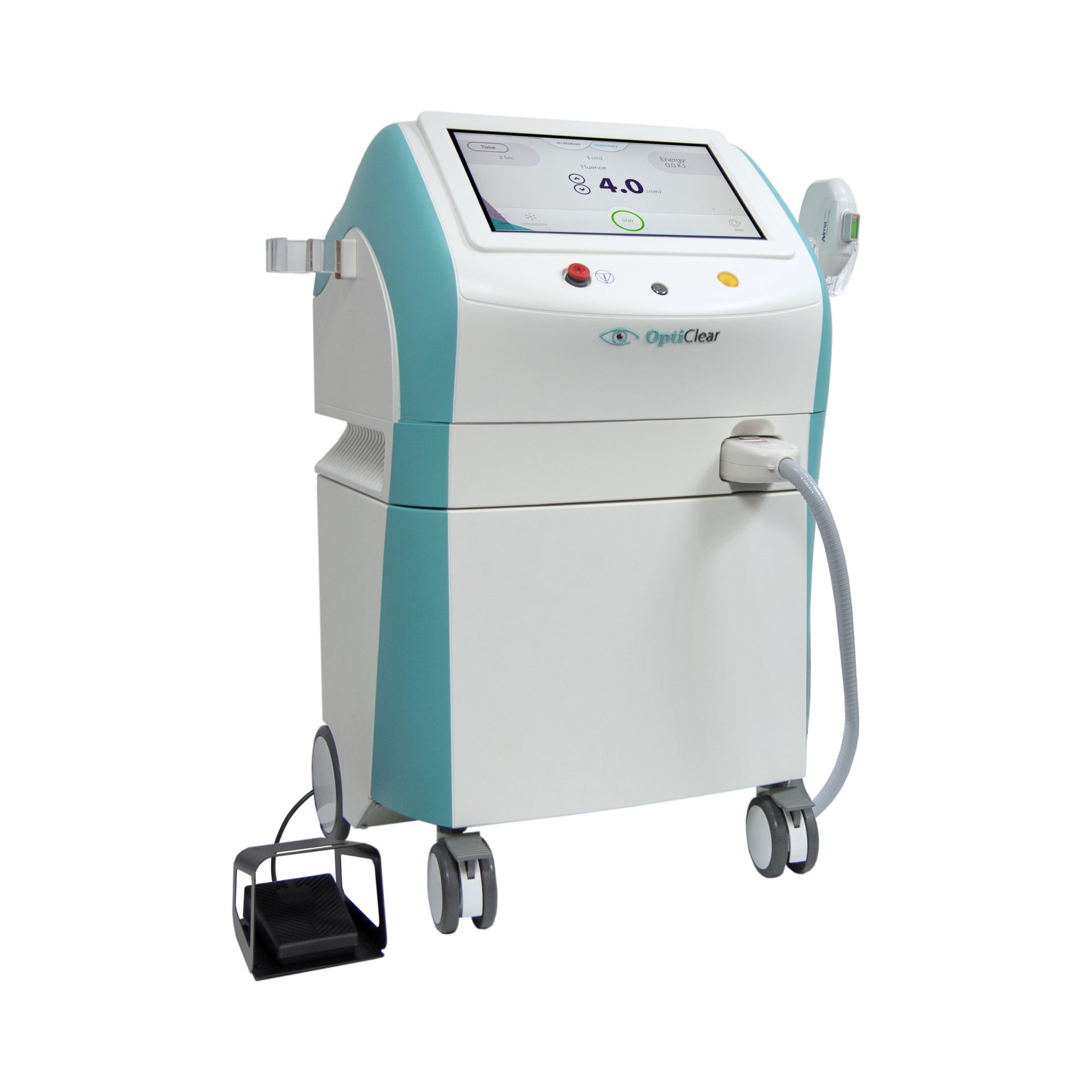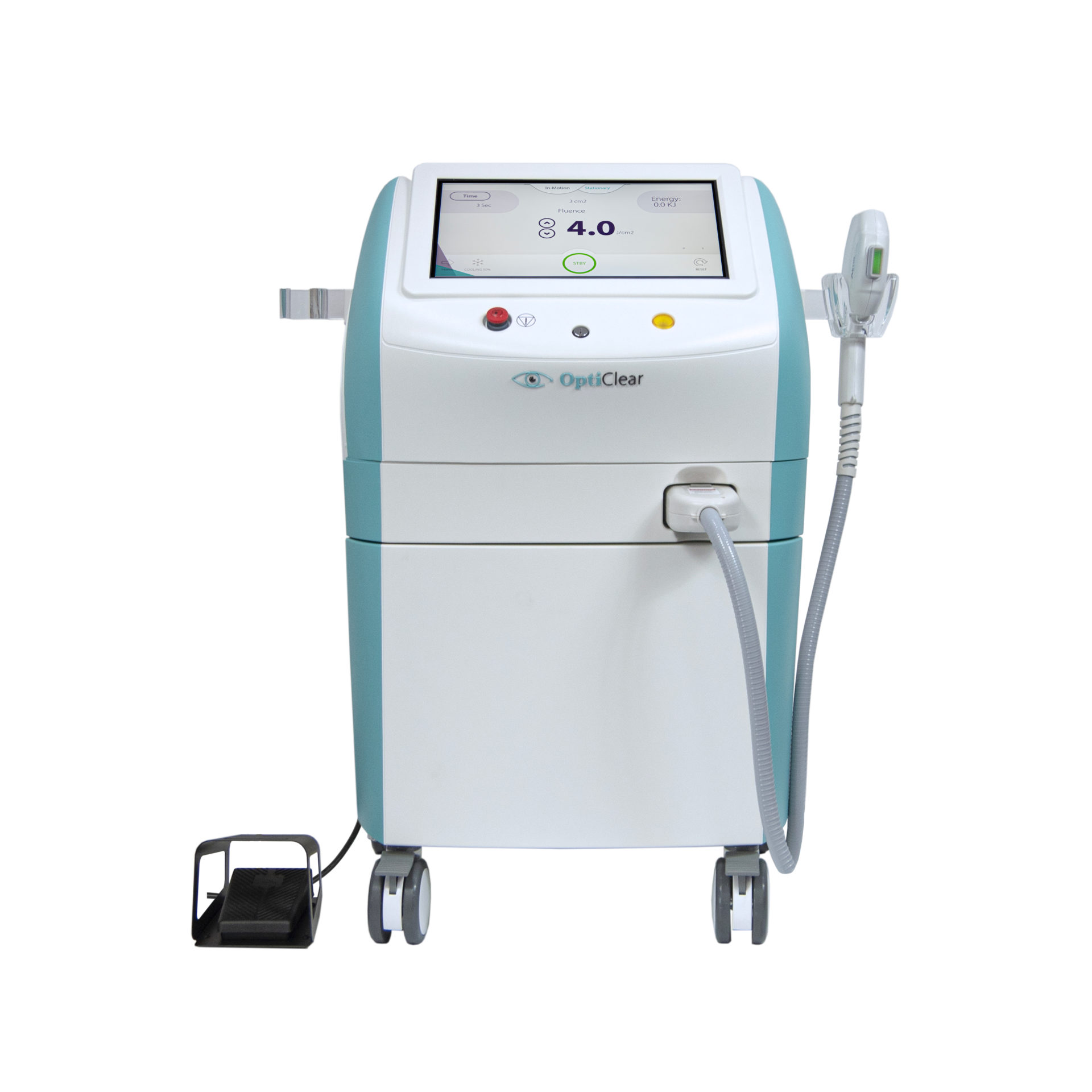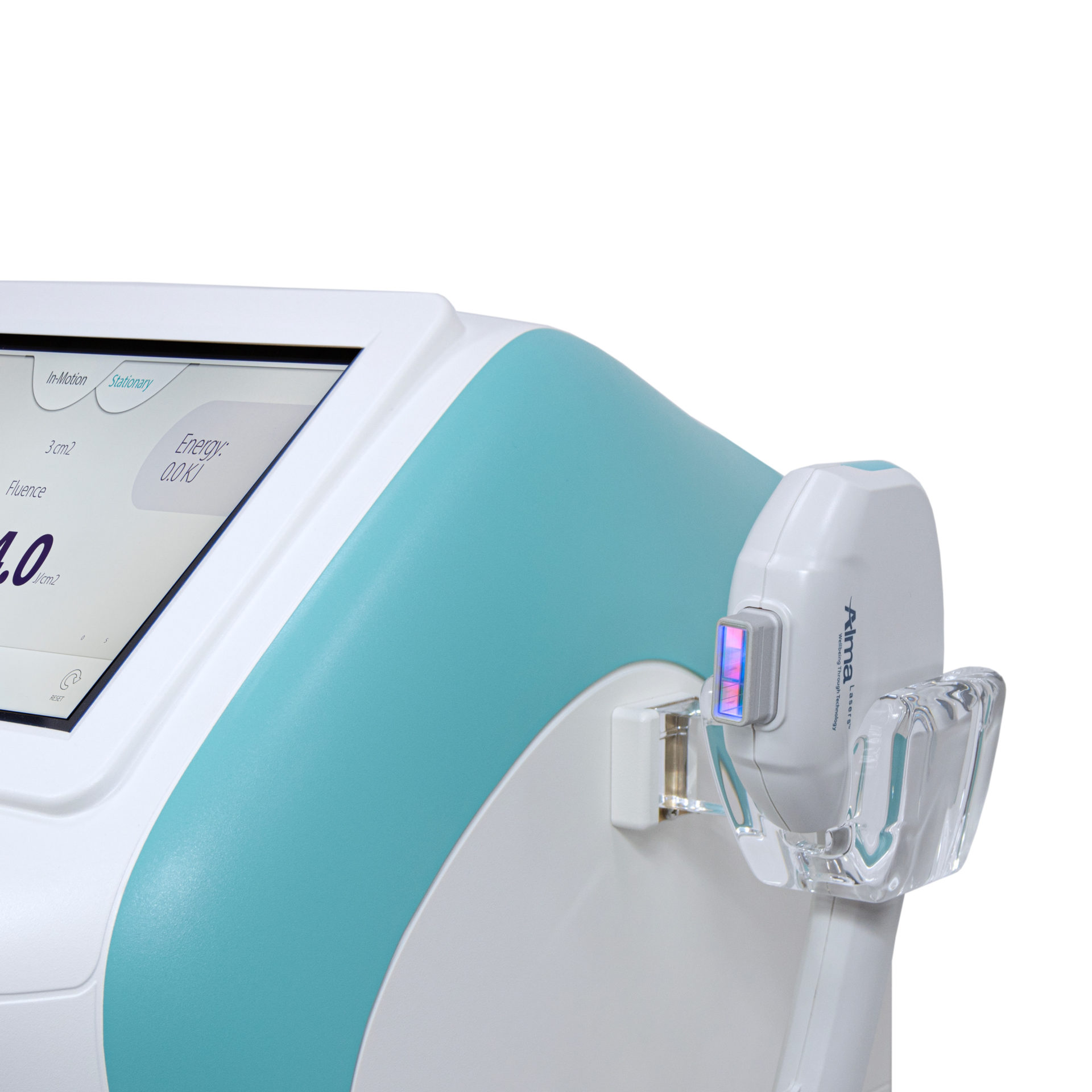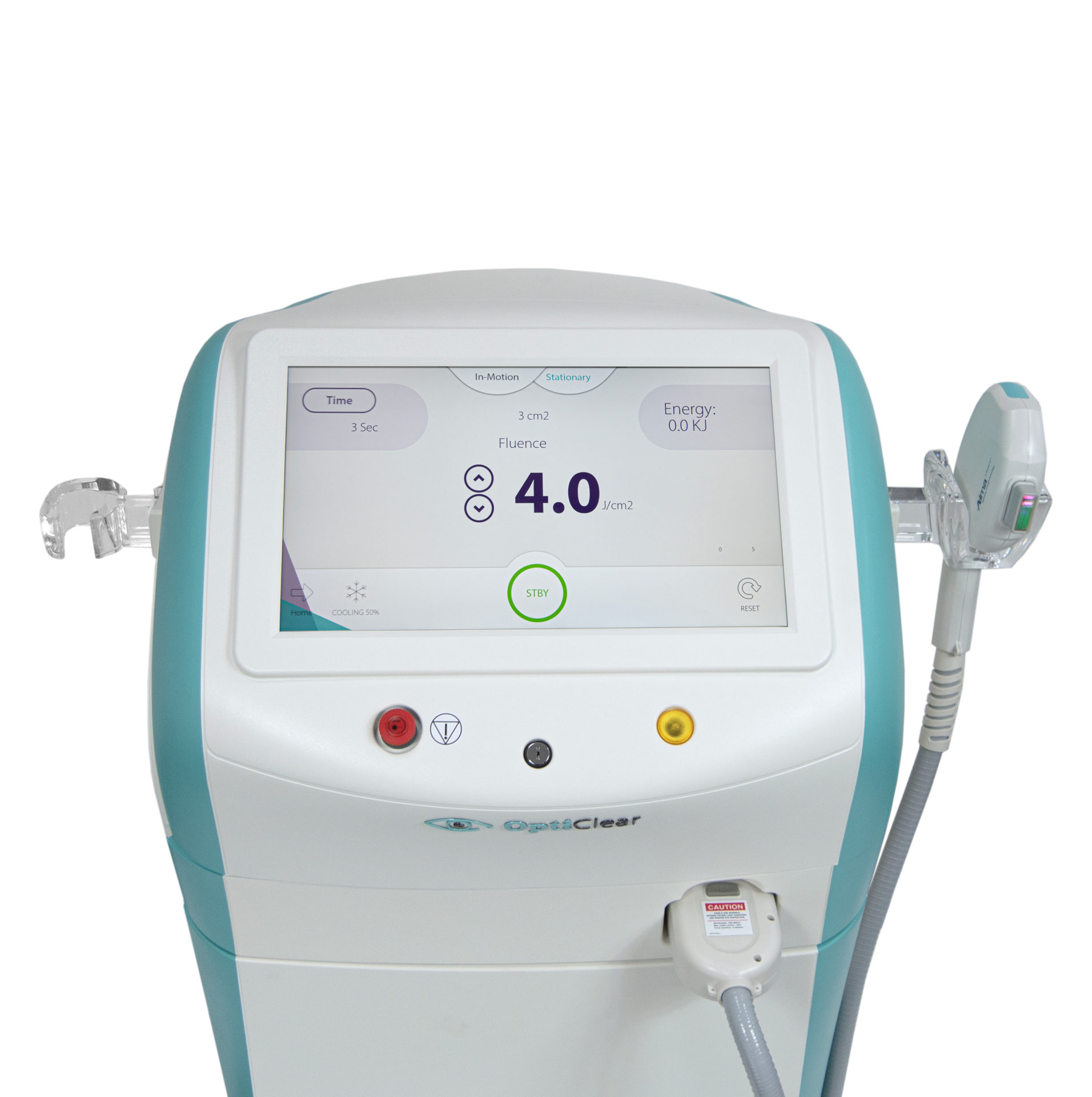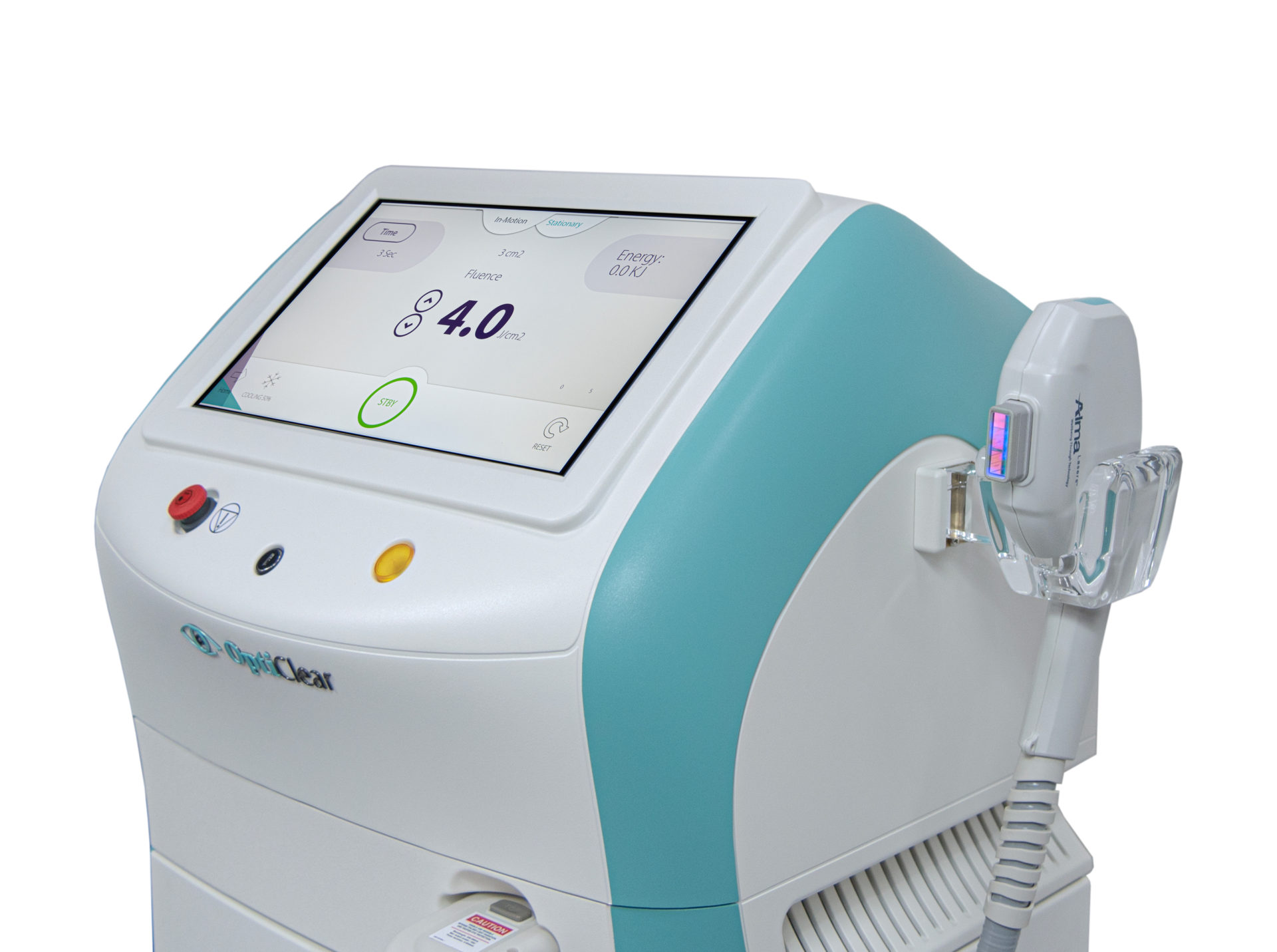 OptiClear IPL – Dry Eye Treatment Machine
Advanced Intense Pulsed Light (IPL) technology for the treatment of Dry Eye.
The clinically proven light-based solution for the treatment of Meibomian Gland Dysfunction (MGD), the leading cause of evaporative dry eye disease (DED).
Safe, effective, and rapid treatment of periocular inflammatory conditions such as rosacea and telangiectasia, which can lead to ocular surface conditions such as DED.
Clinically proven technology
Long-term results
No click fees
OptiClear IPL leads the way in Dry Eye treatment
OptiClear IPL brings the power of Intense Pulsed Light (IPL) to your practice with a dedicated light-based solution for the treatment of Meibomian Gland Dysfunction (MGD).
MGD is the leading cause of evaporative dry eye disease. MGD is associated with inflammation of the eyelids as well as a range of symptoms that can greatly interfere with patients' quality of life. These include dryness, itching, irritation, soreness, eye fatigue and blurred vision. Lifestyle and environmental factors mean that Dry Eye is now more prevalent. It affects a wider demographic, often at earlier life stages. DED is one of the most common conditions optometrists see in their clinics. Around 80% of patients will have some form of Dry Eye.
OptiClear IPL, developed by Alma, is a breakthrough solution that targets the root cause of DED, not just the symptoms. OptiClear IPL is a gentle, non-invasive, yet highly effective treatment that stimulates and unblocks the meibomian glands while relieving surrounding vascular inflammation, bringing your patient long-term relief from MGD. With every pulse of light, this first-of-its-kind, energy-based therapy works to control the inflammatory process to halt the vicious cycle of inflammation, providing long-lasting results.
Clinical evidence has shown that the wavelength range of 550-650 nm relieves the symptoms of MGD and provides effective, long-term relief. OptiClear IPL machine for dry eye harnesses light energy from a precise, narrow band spectrum at this targeted, therapeutic range. Gentle heating liquifies the meibum, unblocks the Meibomian glands and improves blood flow to the area, for enhanced gland function and long-lasting relief.
OptiClear uses Alma's proprietary AFT, an advanced form of intense pulsed light technology. AFT converts unused UV light outside the therapeutic range into the optimal spectrum, delivering total efficiency and highly effective treatment. Each pulse is delivered with uniform fluence (energy) and controlled peak power, ensuring maximum safety and minimised risks of adverse effects.
Minimal discomfort is achieved through simultaneous contact cooling using a cold sapphire tip which cools the skin during treatment for longer periods of time, resulting in more comfortable treatment for patients.
A dedicated, compact and ergonomic applicator eases clinician comfort and provides maximum visibility of the treatment area. It features an ideal 3cm² spot size for rapid and precise treatment as well as full coverage without overlap.
Procedures with this IPL laser dry eye technology can be performed via a stationary delivery method or using the In-motion™ technique for gradual heat build-up and increased patient comfort.
OptiClear IPL dry eye treatment machine benefits:
Proven IPL technology supported by multiple clinical studies
Targeted, narrow-band spectrum
Versatile treatment options
Ergonomic applicator
No consumables
Quick return on investment
A permanent solution to the causes of dry eye
Fast, effective, and painless treatment and results
Expand your clinical treatment range
Effective Dry Eye treatment not only relieves what can often be debilitating symptoms but also improves patient outcomes of other vision treatments. Whether your patient has planned cataract surgery or is looking for vision correction solutions such as IPCL, OptiClear IPL intense pulsed light therapy can improve patient tolerance.
Expand your treatment range and quickly realise a return on investment with this dedicated solution for optometrists and ophthalmologists.
Description & Technical Specs
System Dimensions (W x D x H):

56 x 47 x 45 cm

Weight:

40 kg

Electrical Requirements:

220/230VAC, 7A, 50/60 Hz, single phase

System Control:

Fully computerised, microprocessor-based

Graphic User Interface:

High-resolution, colour LCD display, Touch-screen technology.

Emission Indicators:

Visual, illuminating yellow indicator:

OFF when no emission occurs.

Blinking during Ready mode.

Illuminating continuously during light emission.

Activated during light emission, when pressing the operation buttons (user-controlled) and upon detection of an error condition.

Classifications
EN 60825-1:

Class 4

IEC 60601-2-57:

Risk Group 3

Mode of Protection against Electric Shock:

Class I Equipment

Degree of Protection against Electric Shock:

Type B Applied Part