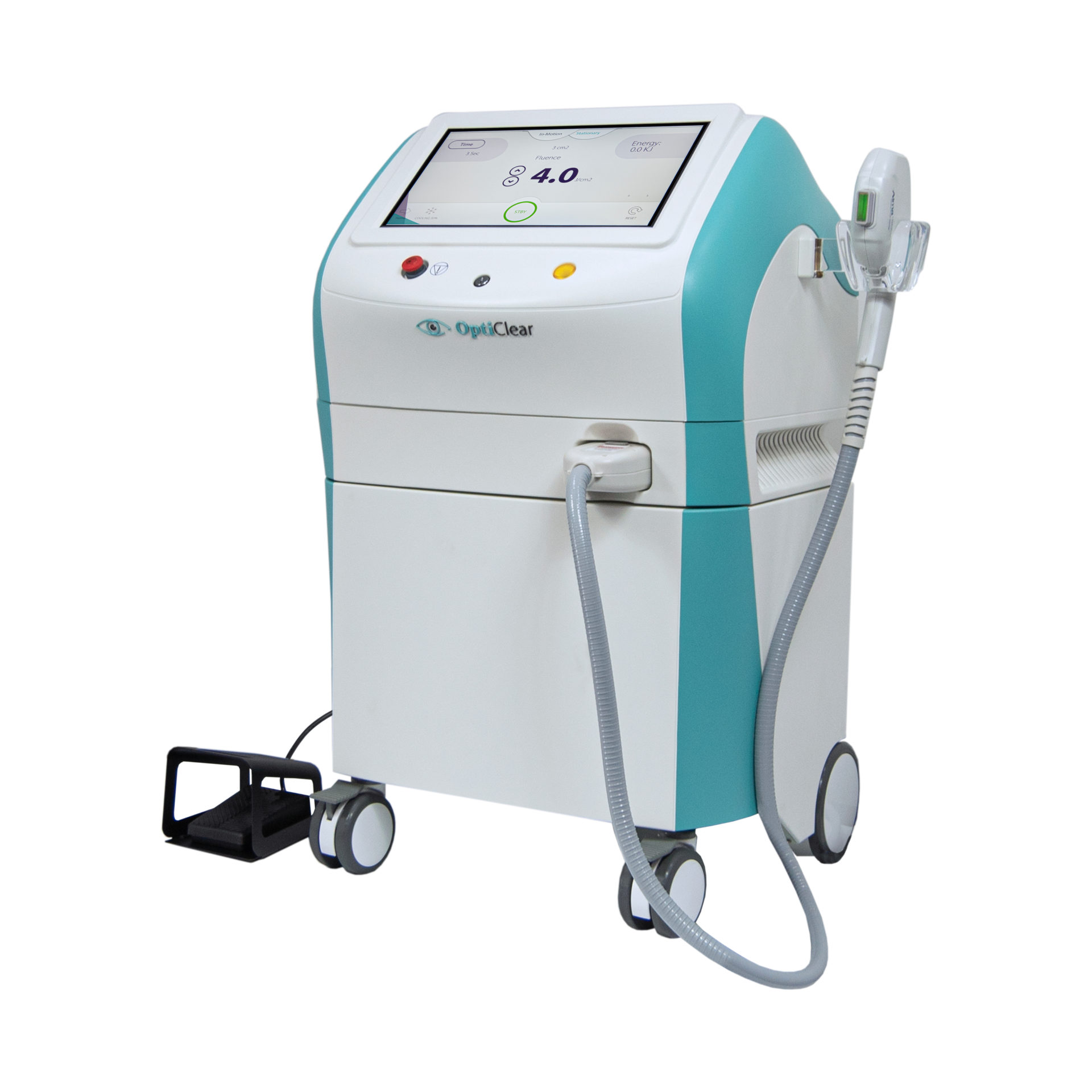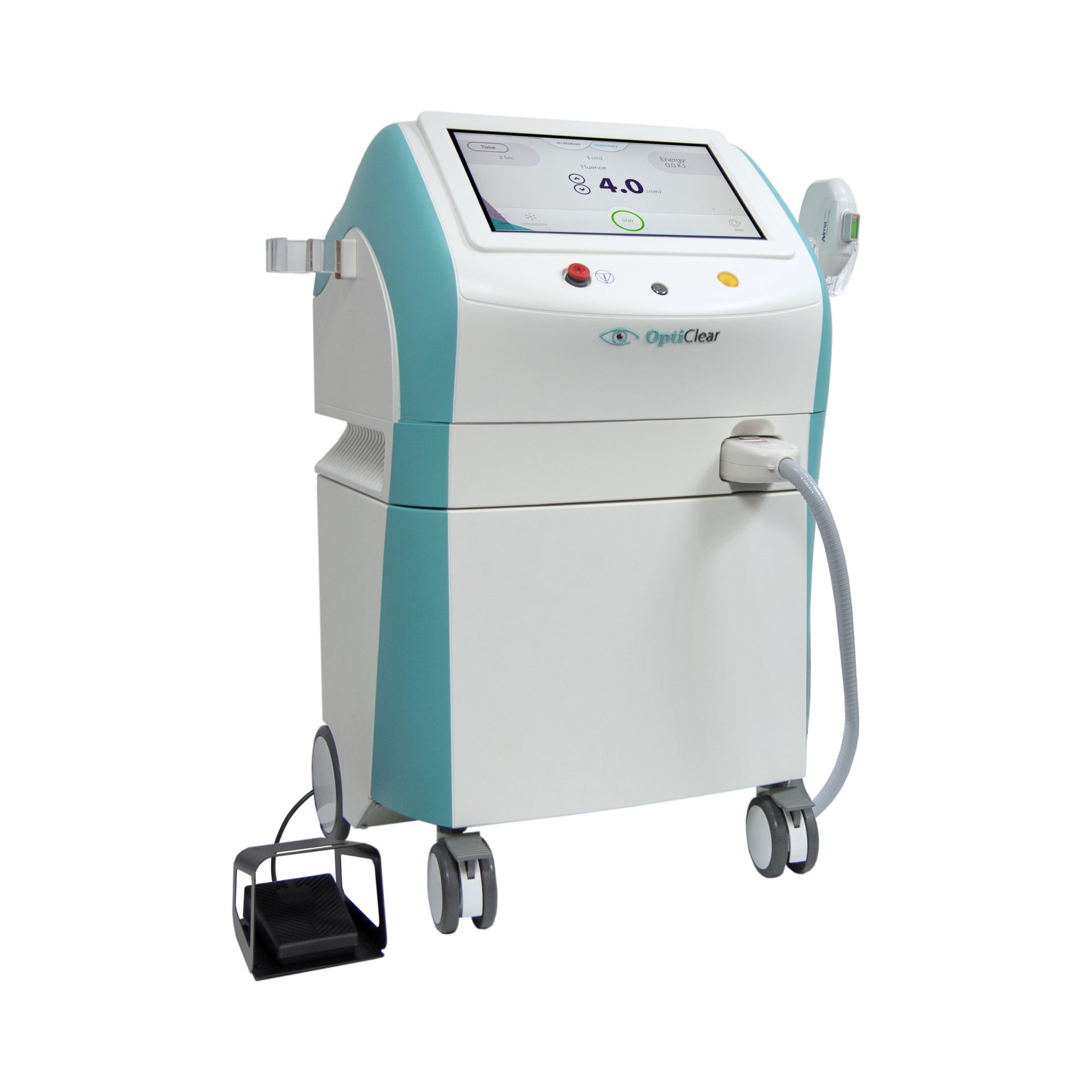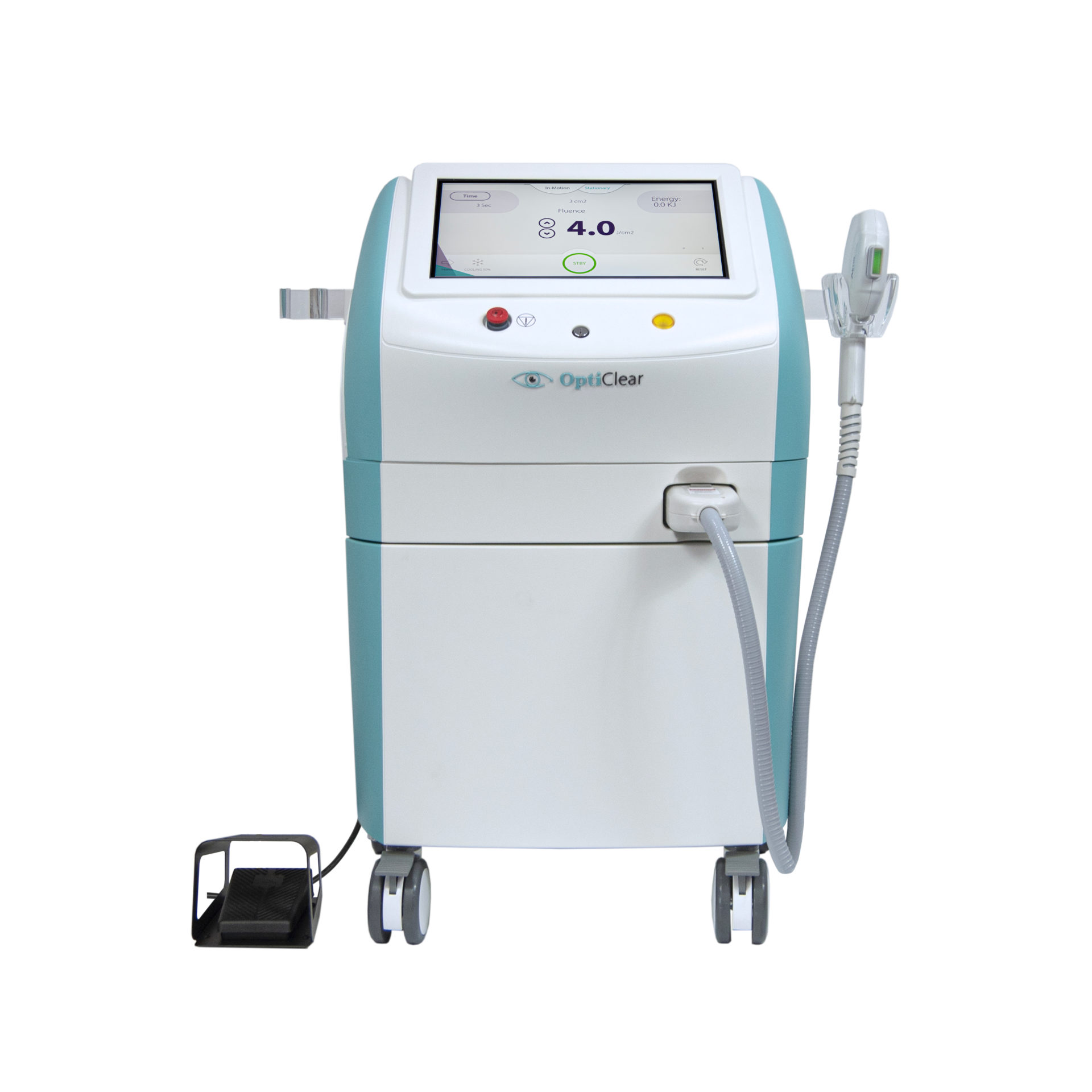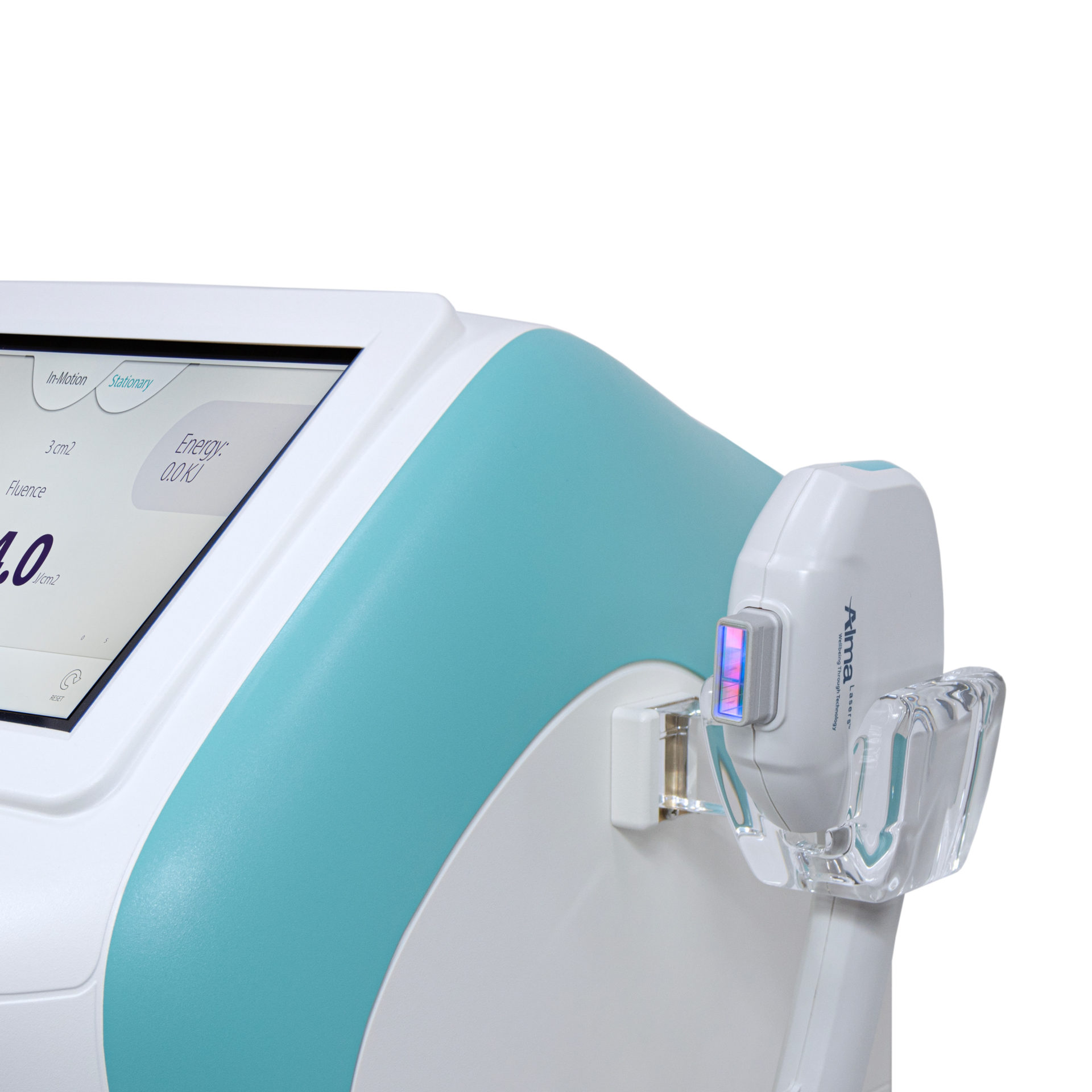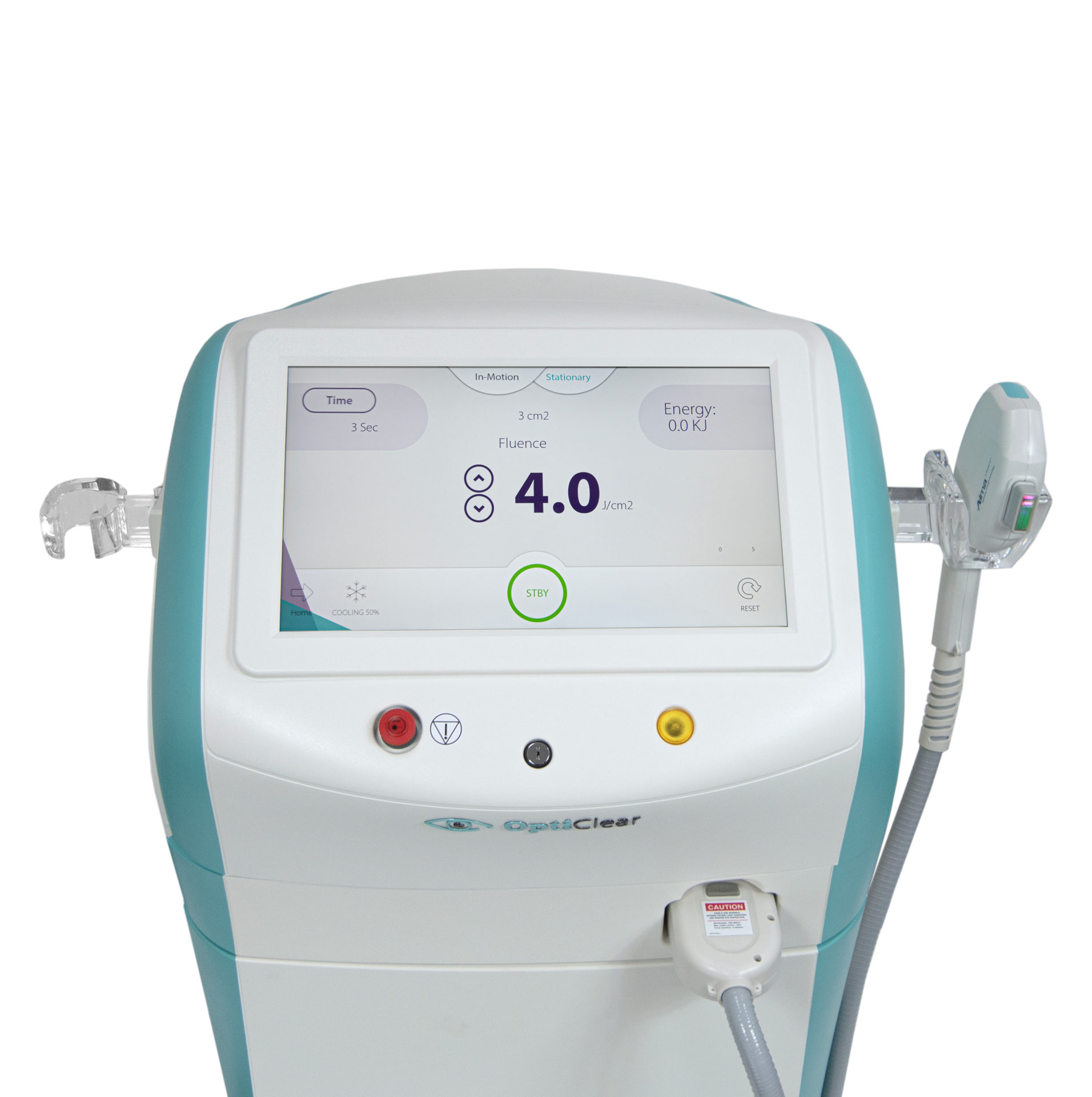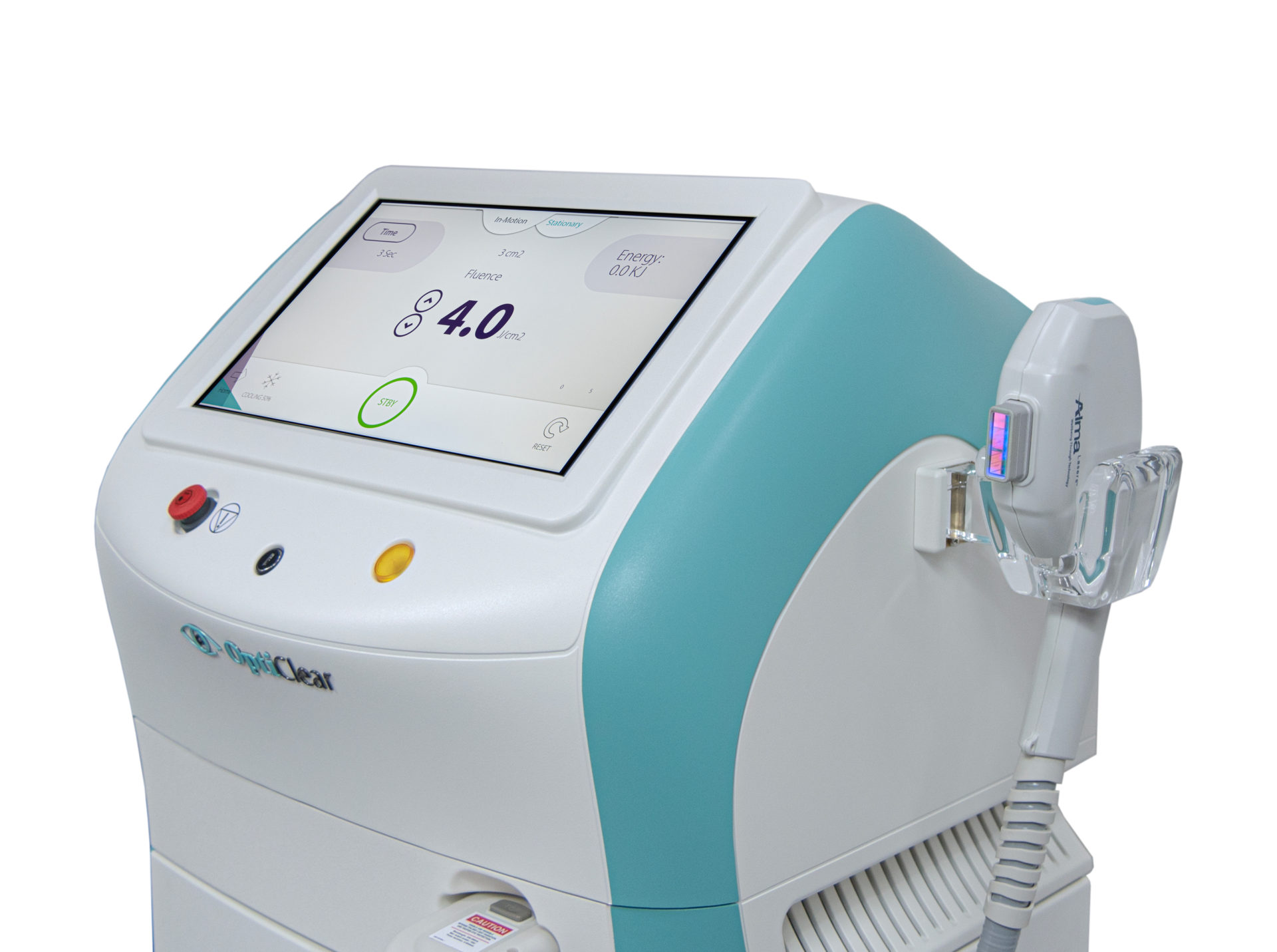 OptiClear IPL – Dry Eye Treatment Machine
Intense Pulsed Light (IPL).
The specialised light-based solution for the treatment of Meibomian Gland Dysfunction (MGD).
Clinically proven technology for the safe, effective, and rapid treatment of the causes of Dry Eye. Expand your treatment range and quickly realise a return on investment with this dedicated solution for ophthalmologists.
OptiClear IPL leads the way in the treatment of Dry Eye
Lifestyle and environment factors mean that Dry Eye is now more prevalent. It affects a wider demographic, often at earlier life stages. 80% of your patients will have some form of Dry Eye.
Expand your clinical treatment range
Effective treatment of Dry Eye not only relieves what can often be debilitating symptoms, it also improves patient outcomes of other vision treatments.  Whether your patient has planned cataract surgery or is looking for vision correction solutions such as IPCL, OptiClear IPL can improve patient tolerance.
Patient benefits
A permanent solution to the causes of dry eye
Fast, effective, and painless treatment and results
Clinical benefits
Proven IPL technology
Long-term results
Solid, reliable platform supported by multiple clinical studies
Versatile treatment options: stationary or in-motion
Ergonomic applicator
No disposables or click fees
Quick return on investment
Treat the causes of Dry Eye
OptiClear IPL is a breakthrough Dry Eye solution that targets the cause, not just the symptoms.
It provides a gentle, non-invasive, yet highly effective treatment that stimulates the meibomian glands while relieving vascular inflammation to provide long-term relief from MGD.
Targeted, narrow band spectrum
OptiClear uses light energy in a precise narrow-band spectrum in a targeted therapeutic range. Clinical research shows that the 550-650 nm wavelength range alleviates the symptoms of MGD to provide effective, long-term relief.
Stationary or In-motion™ technique
Procedures can be performed via a stationary delivery method or using In-motion™ technique for gradual heat build-up and increased patient comfort.