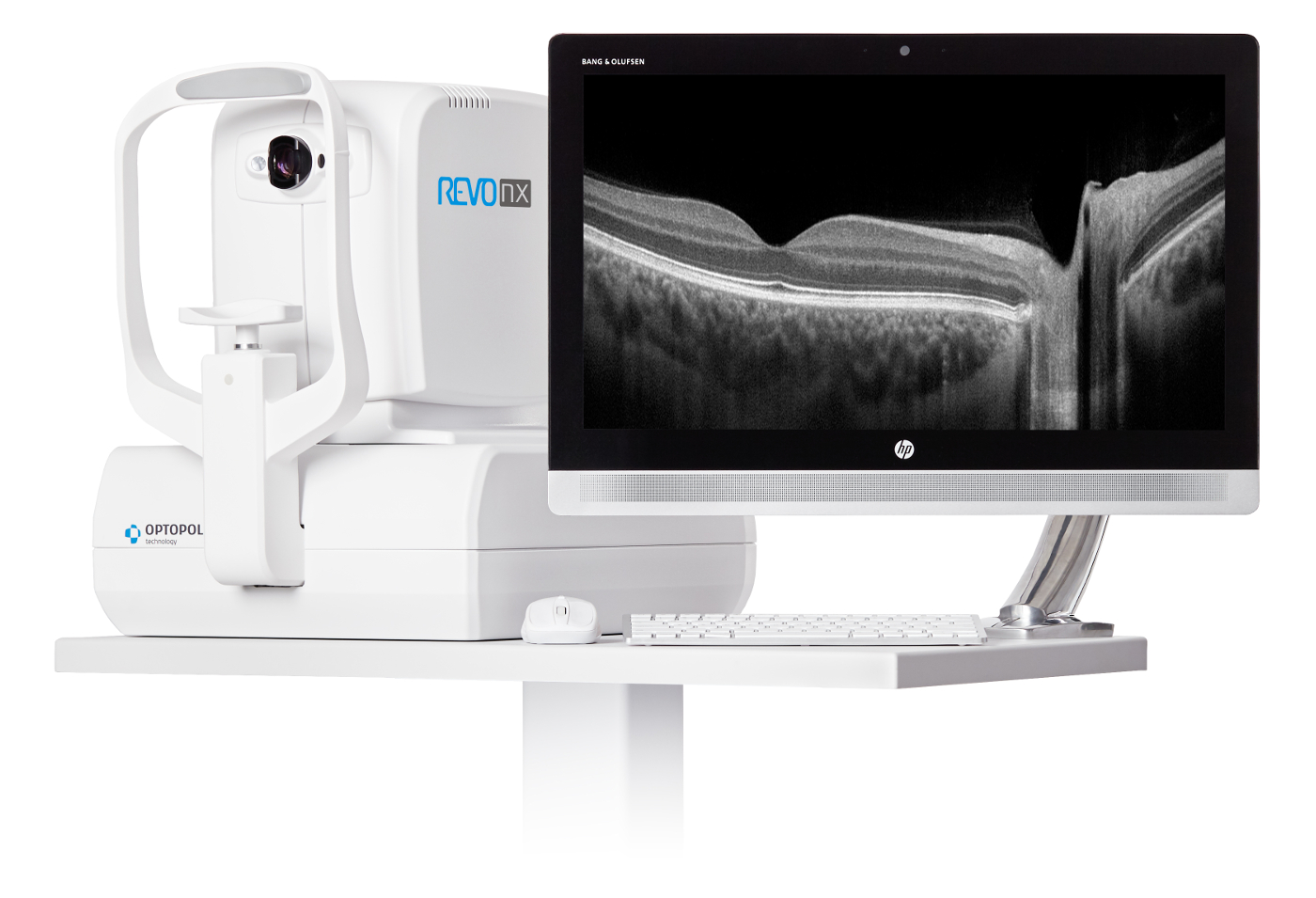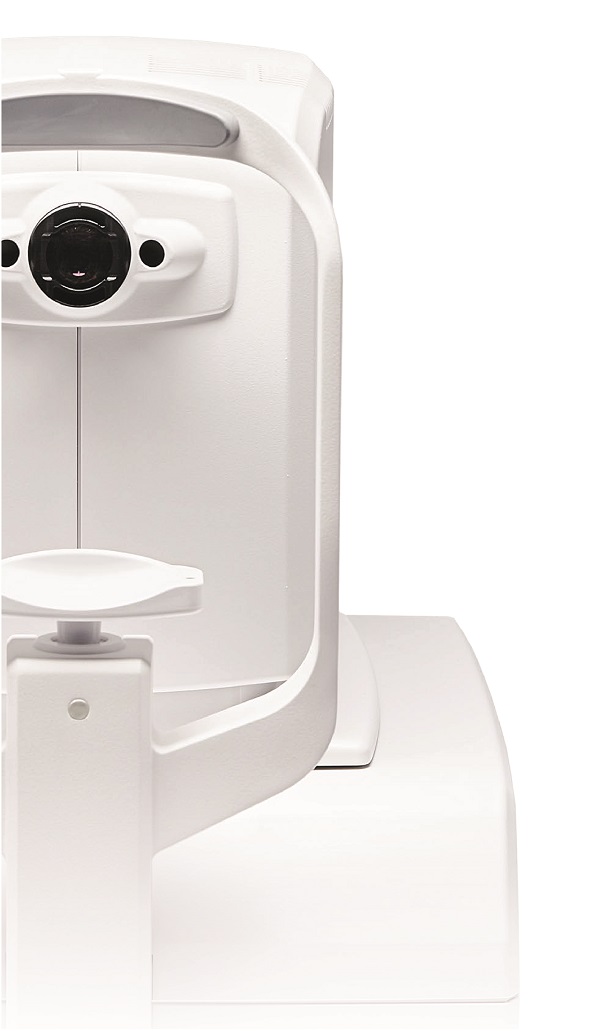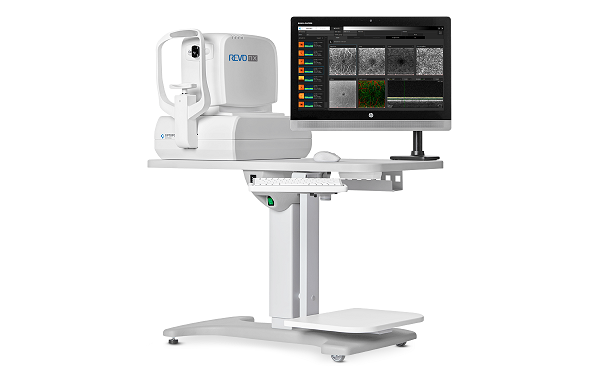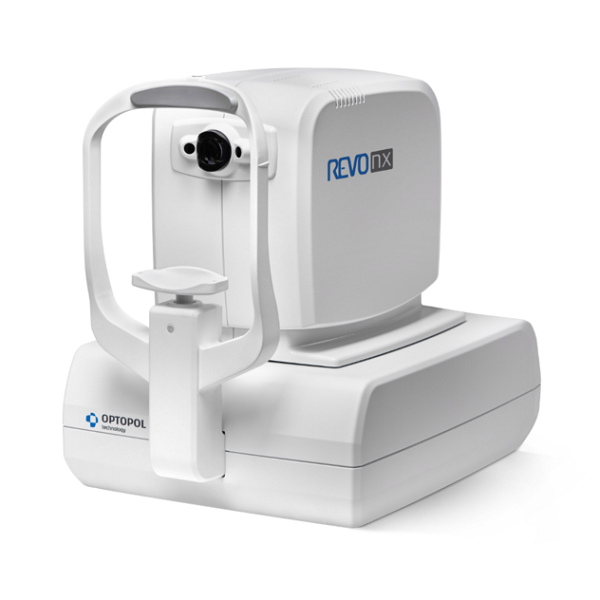 Optopol REVO NX 130 OCT / OCT-A
The world's fastest OCT at 130,000 A-scans per second!
Ultra-fast High-resolution Angiography capture (sub 3 secs) allows visualisation of the retinal microvasculature
Axial length measurement via Biometry OCT module
Keratoconus early detection via Topography OCT module
Comprehensive glaucoma analysis tool for quantification of Optic Nerve Head, Retina Nerve Fibre Layer, DDLS, Ganglion layer and Asymmetry
Fully automatic alignment
World's Fastest OCT
With 130 000 A-scan/sec, the Optopol Revo NX 130 OCT is the worlds fastest!
Fully automatic capture
Press 'start' and watch the Optopol Revo NX 130 take over. With auto-alignment and auto-capture to provide a smooth and efficient patient workflow.
Modular platform
Add OCT Angiography, OCT Topogrpahy and OCT biometry.
Description & Technical Specs
Optopol, designers of the first commercially available Spectral Domain OCT in the World, are proud to present the World's fastest OCT.
​Optopol's supreme experience in Spectral Domain OCT allows them to provide the market with the state of the art instrument, offering advanced technologies and remarkable simplicity of operation. The new REVO NX 130 software meets all demands of a daily routine in a modern ophthalmic practice. The new angiography module expands the precision of your diagnosis with minimum patients fatigue.
RETINA
Single 3D Retina examination is enough to perform both Retina and Glaucoma analysis based on retinal scans. Software automatically recognise 8  retina layers. Thus allowing a more precise diagnosis and mapping any changes in the patient's retina condition.
OCT Angiography
This optional software module allows visualisation of the retinal microvasculature. Angiography SOCT is a non-invasive, dye-free technique providing 3D image of retinal blood circulation
Software allows to observe, track and compare changes in the microvasculature of the retina in both eyes.
QUANTYFICATION TOOLS: FAZ, VFA
FAZ – Foveal Avascular Zone measurements allow to quantify and monitor changes in Superficial and Deep vascular layer.  FAZ tool is also available for narrow and wide scans.
VFA – Vascular Flow Area allows to examine the pathologically affected area and precisely measure the area covered by vascularisation. User can easily measure area on predefined or own selected vascular layer.
ANGIO MOSAIC
The Angiography mosaic delivers high-detailed images over large field of the retina.
Advanced tab provides: view of any vascular layers, enface view of vascular layers, depth coded and thickness map. Mosaic modes: 10×6 mm, 12×5 mm, 7×7 mm, 10×10 mm and Manual (up to 12 images).
GLAUCOMA
Comprehensive glaucoma analytical tools for quantification of the Nerve Fibre Layer, Ganglion layer and Optic Head with DDLS allow for the precise diagnosis and monitoring of glaucoma over time.
With the golden standard 14 optic nerve parameters and a new Rim to Disc and Rim Absence the description of ONH condition is quick and precise.
Advanced view which provides combined information from Retina and Disc scan to integrate details of the Ganglion cells, RNFL, ONH in a wide field perspective for comprehensive analysis.
ANTERIOR
For standard examinations no additional lens is required.  Additional adaptor provided with the device allows to make wide scans of anterior segment.
BIOMETRY OCT is optional software module to purchase
B-OCT™ innovative method of using the  posterior OCT device to measure ocular structure along eye axis .
OCT Biometry provides complete set of Biometry parameters: Axial Length AL, Central Cornea Thickness CCT, Anterior Chamber Depth ACD, Lens Thickness LT.
TOPOGRAPHY OCT is optional software module to purchase
T-OCT™ is a pioneering way to provide detailed corneal Curvature maps by using posterior dedicated OCT. Anterior, Posterior  surface and Corneal Thickness allow to provide the  True Net Curvature information. With Net power, the precise understanding of the patient's corneal condition comes easily and is free of errors associated with modelling of posterior surface of the cornea.  SOCT T-OCT module provides Axial maps, Tangential maps, Total Power map, Height maps, Epithelium and Corneal thickness maps.
Corneal topography module clearly shows the changes in the cornea on the difference map view. Customise your
Topography module provides:
Full featured Corneal mapping of Anterior, Posterior and Real
Precise Astigmatism Display Option (SimK: Anterior, Posterior, Real,  Meridian and Emi-Meridian ø 3, 5, 7 mm zones
KERATOCONUS SCREENING
Easily detect and classified keratoconus with Keratoconus classifier. Classification based on KPI, SAI, DSI, OSI and CSI. In the early stages of keratoconus the results can be complemented by Epithelium and Pachymetry maps.