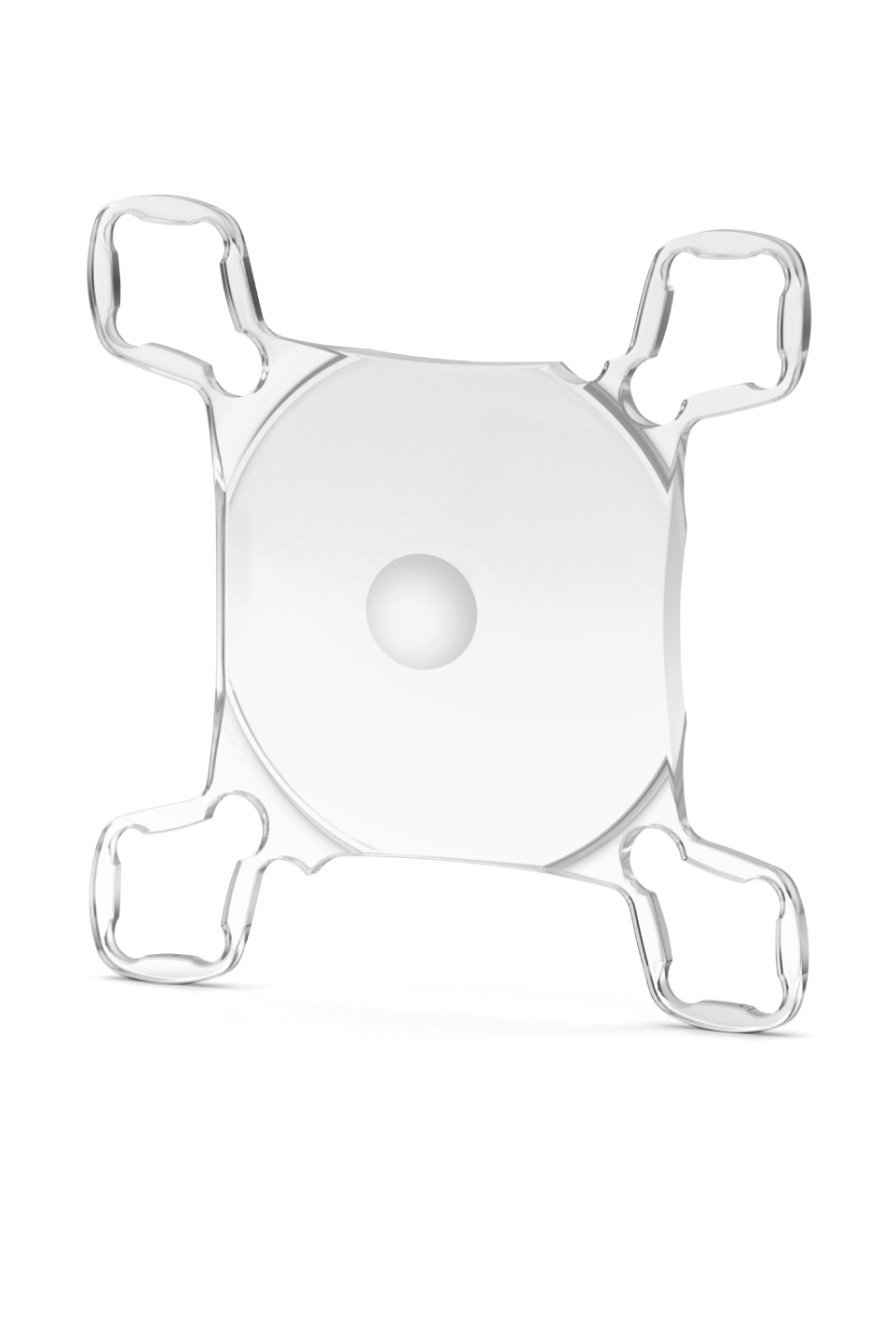 Medicontur SML
THE MAGNIFIER IN THE EYE
A new option for patients with dry macular degeneration.
What is SML?
Medicontur SML is a bifocal Add-On IOL with a specifically designed central optic area providing high addition power of +10D, developed by Prof. Gabor B. Scharioth.*
SML is intended for monocular implantation in the better-seeing eye, without affecting distance vision or visual field.
The SML design is based on the Medicontur Add-On Platform design which has gained industry-wide attention for its excellent stability and ergonomic fit within the ciliary sulcus.
An option for patients with dry AMD
SML targets solely pseudophakic patients with advanced DRY AMD. It offers them a convenient, simple and safe solution to restore their near vision impaired by AMD.
SML – New technology focuses on patients with advanced stage AMD. It may also be helpful for patients with other macular diseases, e.g. myopic maculopathy, diabetic maculopathy or hereditary retinal diseases.
Two thirds of patients with advanced AMD and visual acuity of 0.3 or less are pseudophakic – these patients may benefit from SML.
SML advantages:
Easy and safe surgery
Distance vision not affected
Visual field not affected
May be implanted in pseudophakic or in patients or those who are candidates for cataract surgery
Affordable (significantly lower cost)
May be implanted in single-eyed patients
Reversible
SML is potentially suitable for a large percentage of eye surgeons. With no learning curve, extensive training isn't required.
Description & Technical Specs
Single-piece bifocal IOL for the visual correction of AMD by implanting into the ciliary sulcus in addition to a primary IOL in the patient's pseudophakic eye.
| | |
| --- | --- |
| Powers: | -4.0 D → +4.0 D (0.5 D steps) |
| Addition (at the IOL plane): | +10 D |
| Material: | Copolymer of hydrophobic and hydrophilic monomers with 25% water content and UV absorber |
| RI: | 1.46 |
| Abbe No: | 58 |
| Optic Diameter: | 6 mm |
| Overall Diameter: | 13 mm |
| Optic Design: | Special convex-concave bifocal optic for AMD visual correction |
| Haptic Design: | Special 4 closed loops with 0° angulation |
| Shelf Life: | 5 years after sterilisation |
| Recommended Injector: | -4.0D → +4.0D: MEDJET MA2.2 |