2 New Surgicubes land despite COVID-19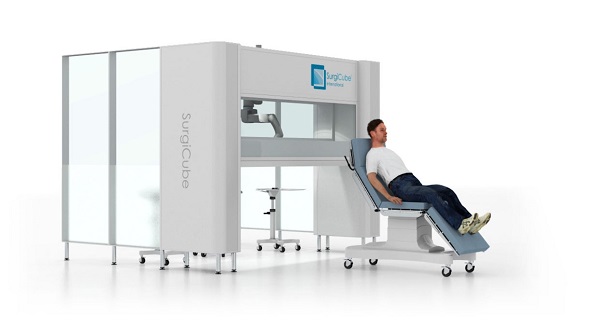 We are pleased to announce that despite COVID-19 we received 2 Surgicubes ready for NHS installations in Scotland and Yorkshire! Together with Ramón Hilberink , Global Sales Manager at Surgicube BV and co-ordination from our Spectrum team led by Jan Booth, Director of Operations we successfully managed the borders and challenges that the last few weeks have bought to Europe due to the COVID-19 pandemic.
1st Surgicube arrives at Spectrum warehouse for a customer in Yorkshire
2nd Surgicube arrives at our Customers warehouse in Scotland
The Surgicube for Scotland arrived at its final destination today and our service teams are looking forward to the date when we are able to install for our new customers. The Surgicube destined for Yorkshire will be installed in the coming weeks so stay tuned!
The Surgicubes once delivered are constructed and ready to use within just 48 hours. The process is as follows:
Day 1: Surgicube is delivered and Spectrum Service team construct the Surgicube in the designated room
Day 2: Validation by an external company and Surgicube Training for all staff
We look forward to providing another update when the Surgicubes are installed in the coming weeks! A big thank you to all the teams involved in co-ordinating the shipping and deliveries.