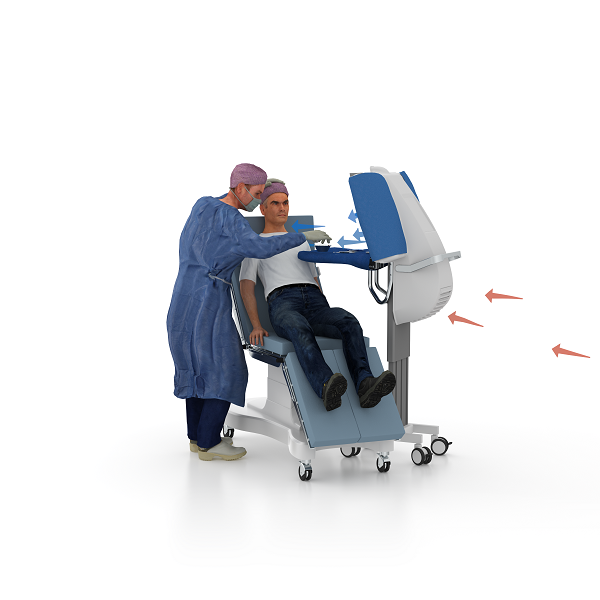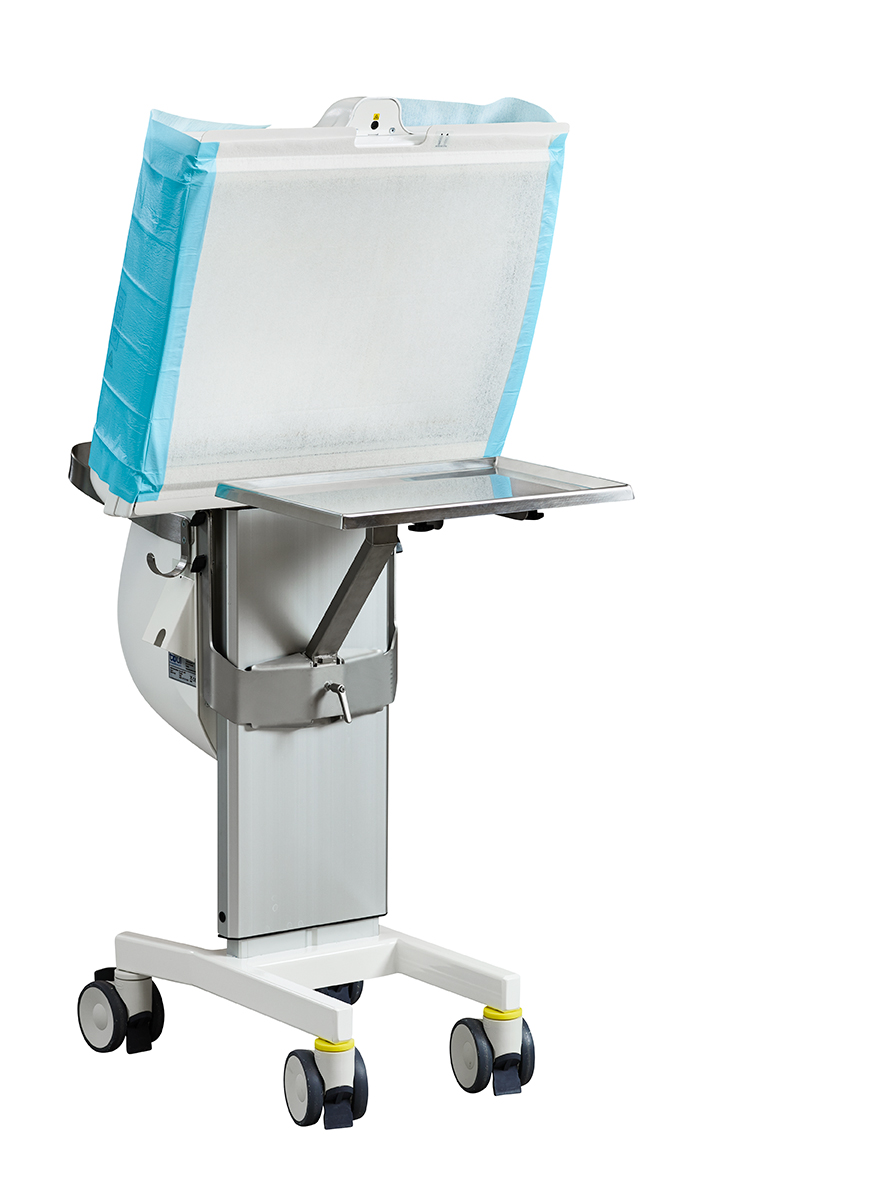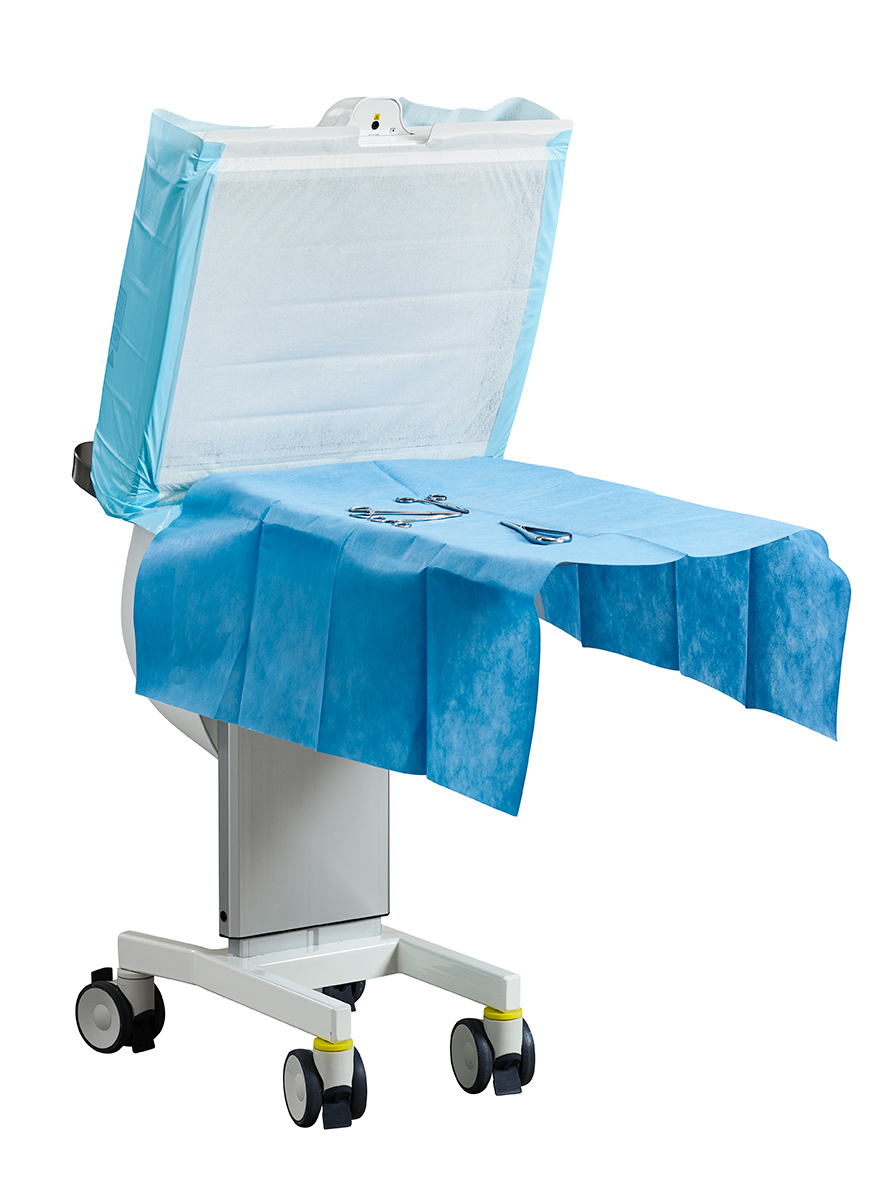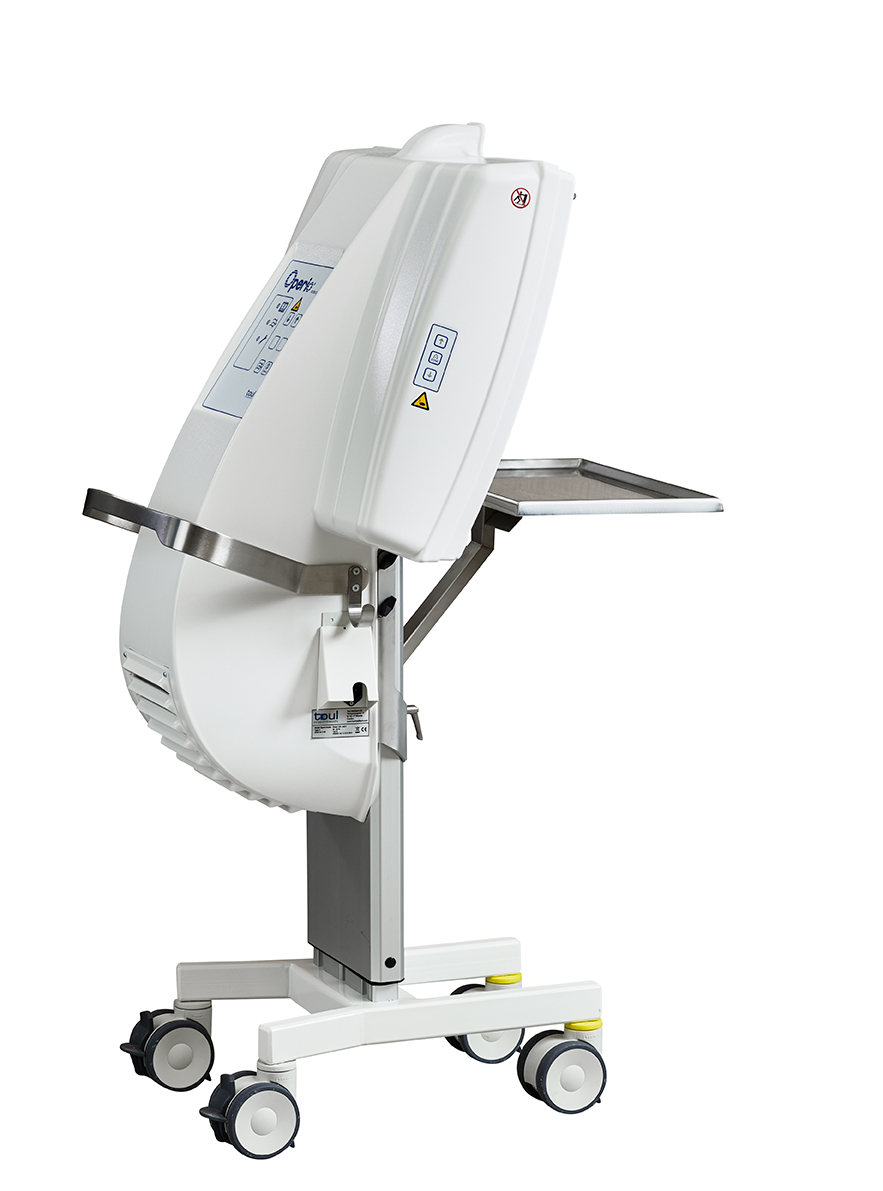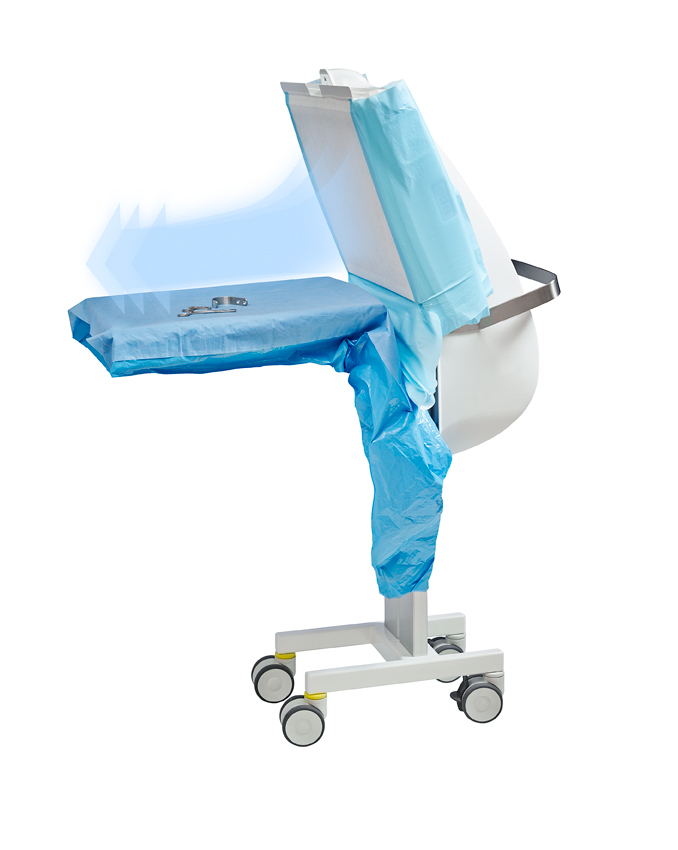 Toul Operio
Mobile Sterile Air Unit
The innovative clean air zone unit that ensures both the surgical site and instruments near the wound remain sterile during the entire surgical procedure.
Toul Operio Sterile Air Unit
A smart alternative to keep your wound site sterile, the Toul Operio can be used in all types of operating rooms and surgical preparation rooms, independent of ventilation system.
Sterile air zone
Guaranteed < 5 cfu/m3 air inside the clean air zone, with an integrated foldable instrument tray, directs non-turbulent ultra-clean air flow over the surgical site and/or sterile instruments.
Unique protection
Toul Operio has a unique sterile protective barrier facilitating placement close to the operating table, saving valuable space and, can be used instead of an instrument table.
HEPA filtration
Prevents dangerous, airborne bacteria-carrying particles from coming into contact with the surgical site, as well as nearby surgical instruments. The unit is easy to use and transport between operation rooms and/or preparation rooms.
Plug and play
Toul Operio generates additional IVT clinical capacity without affecting complication levels.
Toul Operio 'Clean air'
Multi-setting usage: suitable for all types of operating and surgical preparation rooms, independent of ventilation system
Ideal for IVT injections
Multi-configuration: can be used instead of an instrument table near the wound next to the patient saving valuable space
Guarantees < 5 cfu/m3 air inside the sterile air zone
Description & Technical Specs
Overall size: 45 L x 60 W x 130 – 170 H cm
Weight: 42 kg
Tray size: 45 x 60 (optional 40 x 50)cm
Load limitation: Tray may be loaded with max 5 kg
Min-max height adjustment: 80 – 120 cm
Power supply: 230 VAC, 50 Hz
Power consumption: 290 VA (23 VA in standby-mode)
Air flow velocity: 0.4 – 0.5 m/s
Air cleaning capacity/hr: 400 m3/hr
HEPA Filter: H14 Filter, High Efficiency Particles Filter. Filters 99.995% particles >0.3 μm
Efficacy: Studies have shown a reduction from 48.2 to 0.4 Colony Forming Units in a clinical environment
Regulatory compliance: CE mark Class I according to Medical Device Directive 93/42/EEC