NovyMed DOC added to Spectrum portfolio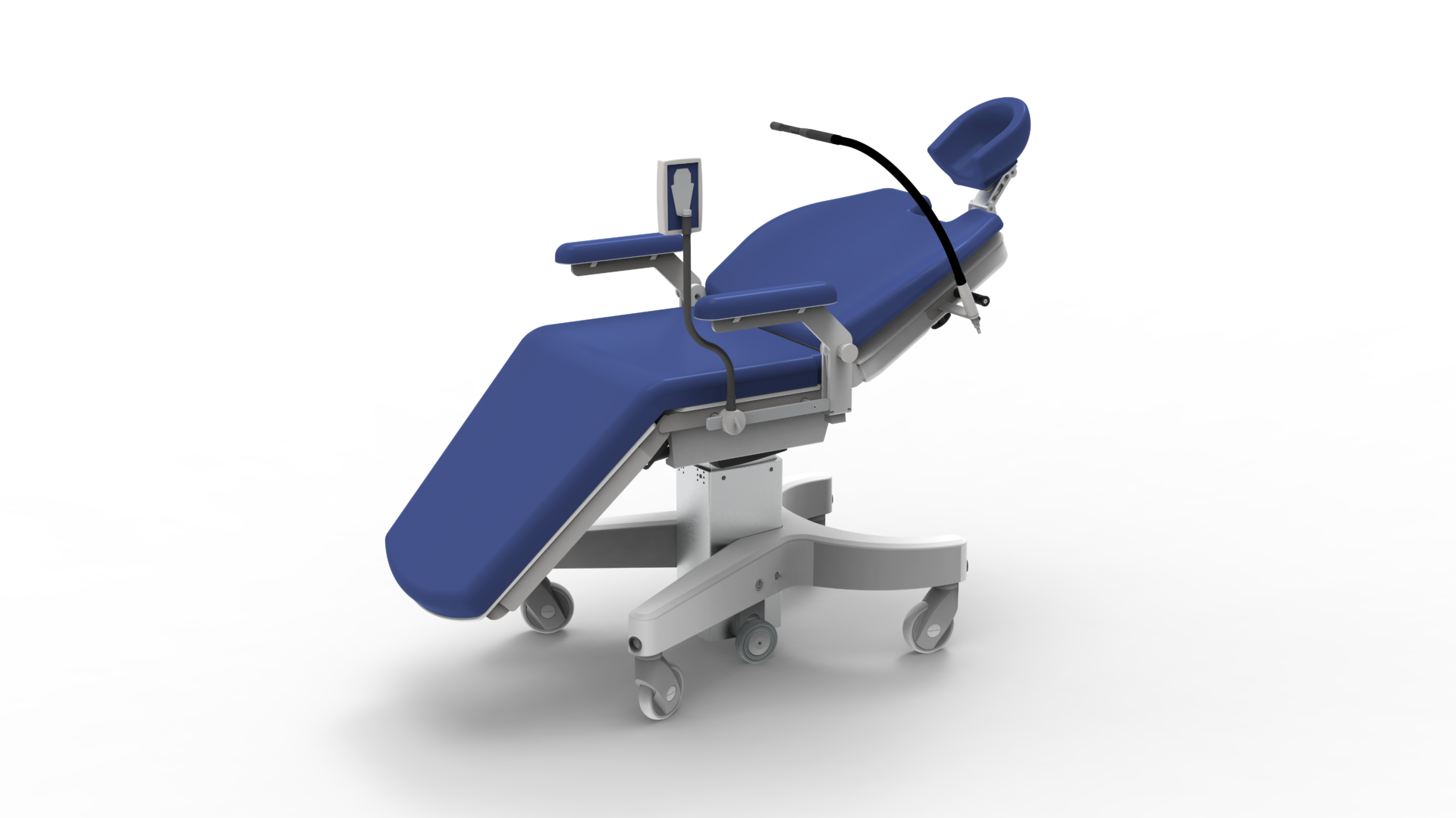 Spectrum Ophthalmics announces the arrival of the NovyMed DOC (Dynamic Operating Chair), the perfect complement to its extensive range.
The NovyMed DOC is a unique concept, that is both an operating chair and a table. Suitable for ophthalmology, ENT, oral and plastic surgery, the DOC saves time and eliminates manual handling and the risk of back injury to clinical personnel.
Developed specifically for day surgery, the DOC compliments SurgiCube and Toul Operio clean air units, available exclusively through Spectrum's distribution partnership.
The DOC removes the necessity for an additional bed or stretcher, saving clinical time and reducing capital investment. Clinical efficiencies of between 40-50% can be created using multiple DOC operating chairs.
David Killengray, Managing Director at Spectrum said, "I am proud to welcome NovyMed International B.V. as a strategic partner. Their novel concept is an ideal fit with our product range.
"Patients can stay in the DOC during the whole procedure, from admission to surgery through to recovery. This offers many advantages including preop, treatment, and or surgery together with recovery.
"Adding the DOC to our product range makes absolute sense. Our focus is to deliver innovative solutions that help reduce clinical running costs, offer sterile environments, improve clinical efficiencies, and enhance patient experiences."
Richard Krznaric, Managing Director of NovyMed International B.V. added, "I am delighted to form a strategic partnership with Spectrum Ophthalmics. As a leading provider of ophthalmic solutions in the UK, it is an obvious choice.
"Its strategic partnership with SuiteSurgery offering clean air systems such as SurgiCube and Toul Operio are a great fit with our product, supporting effortless patient flow through the Day Surgery Unit.
"I'm excited by the additional opportunities available to us with Spectrum."