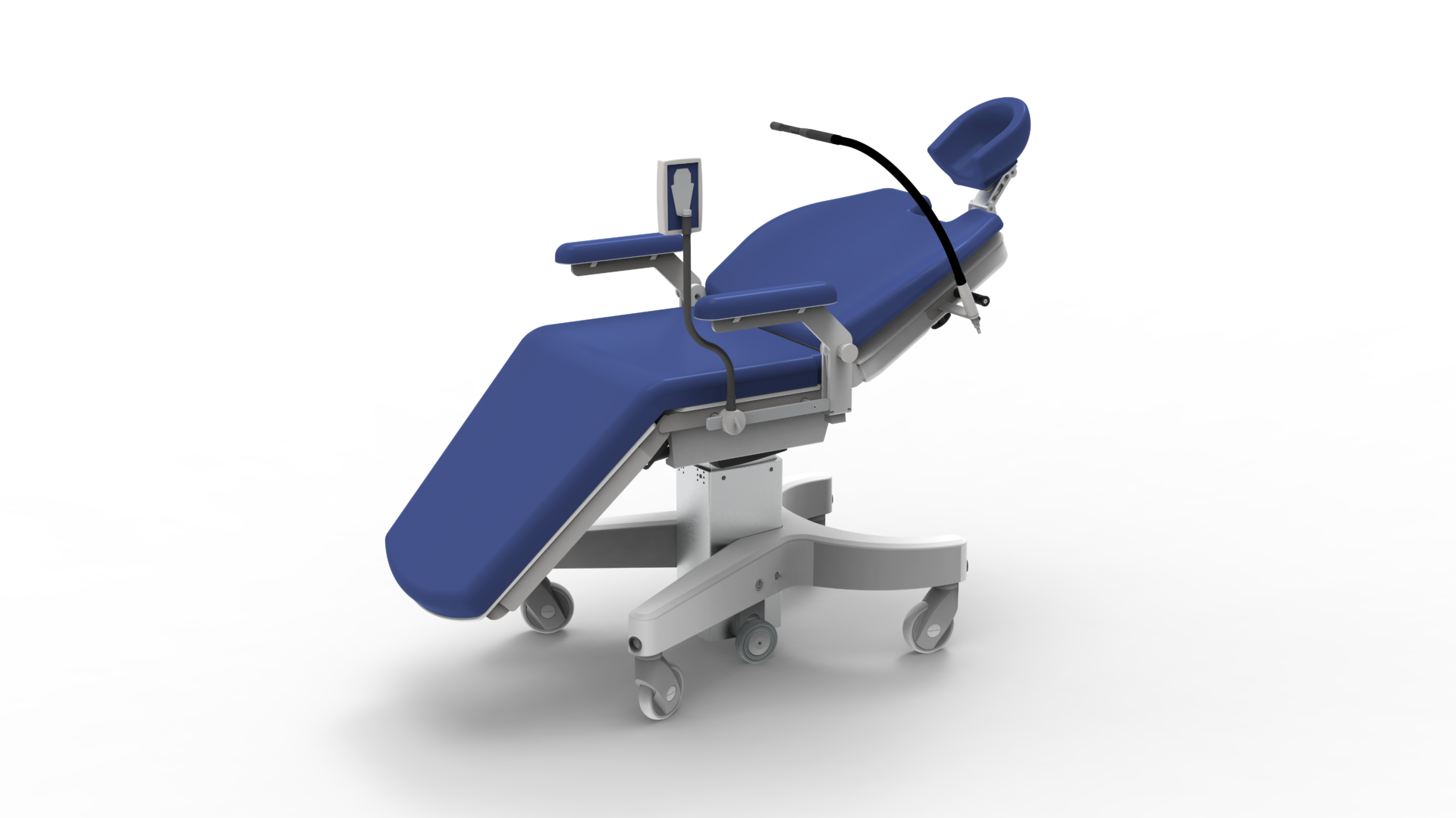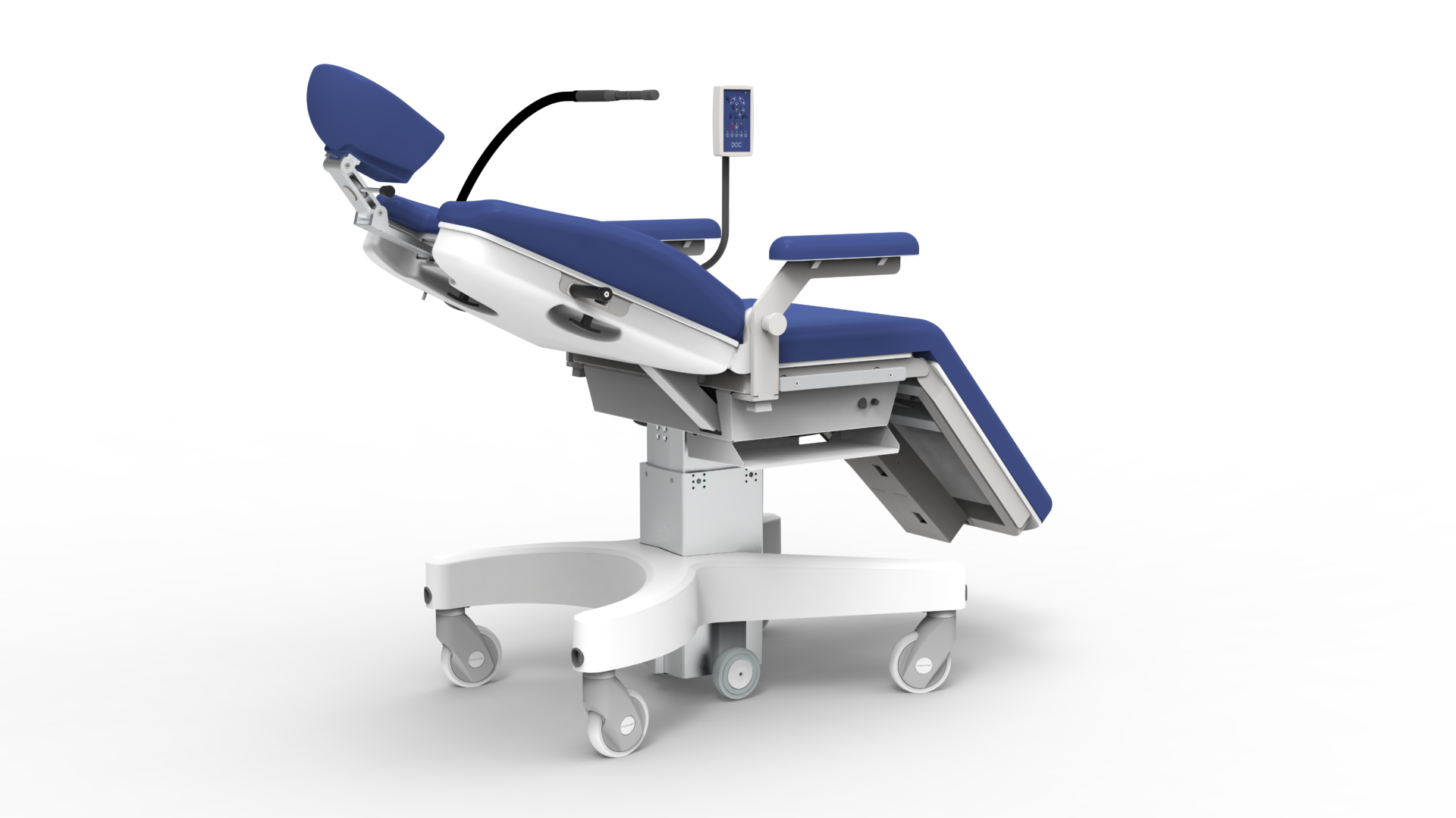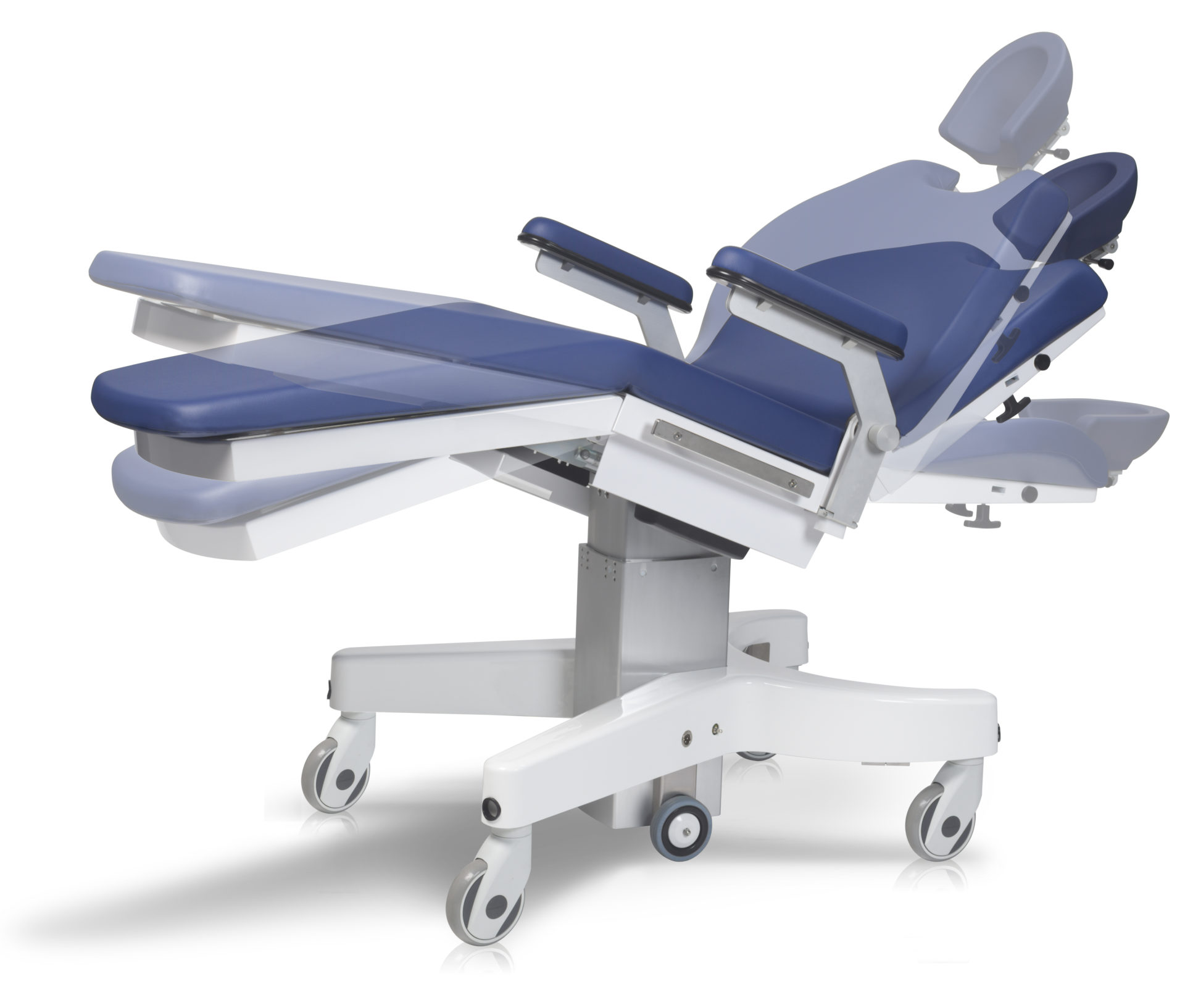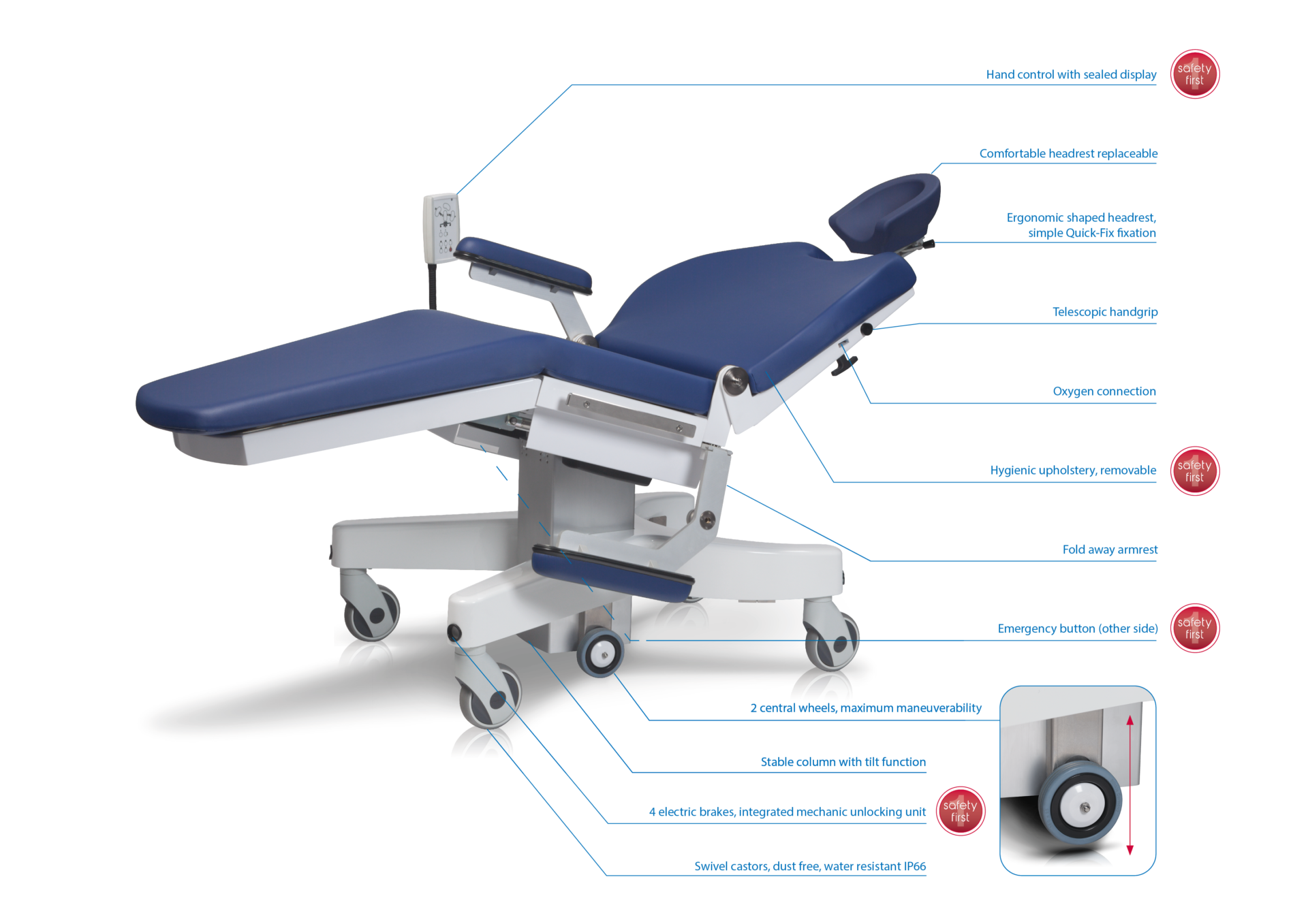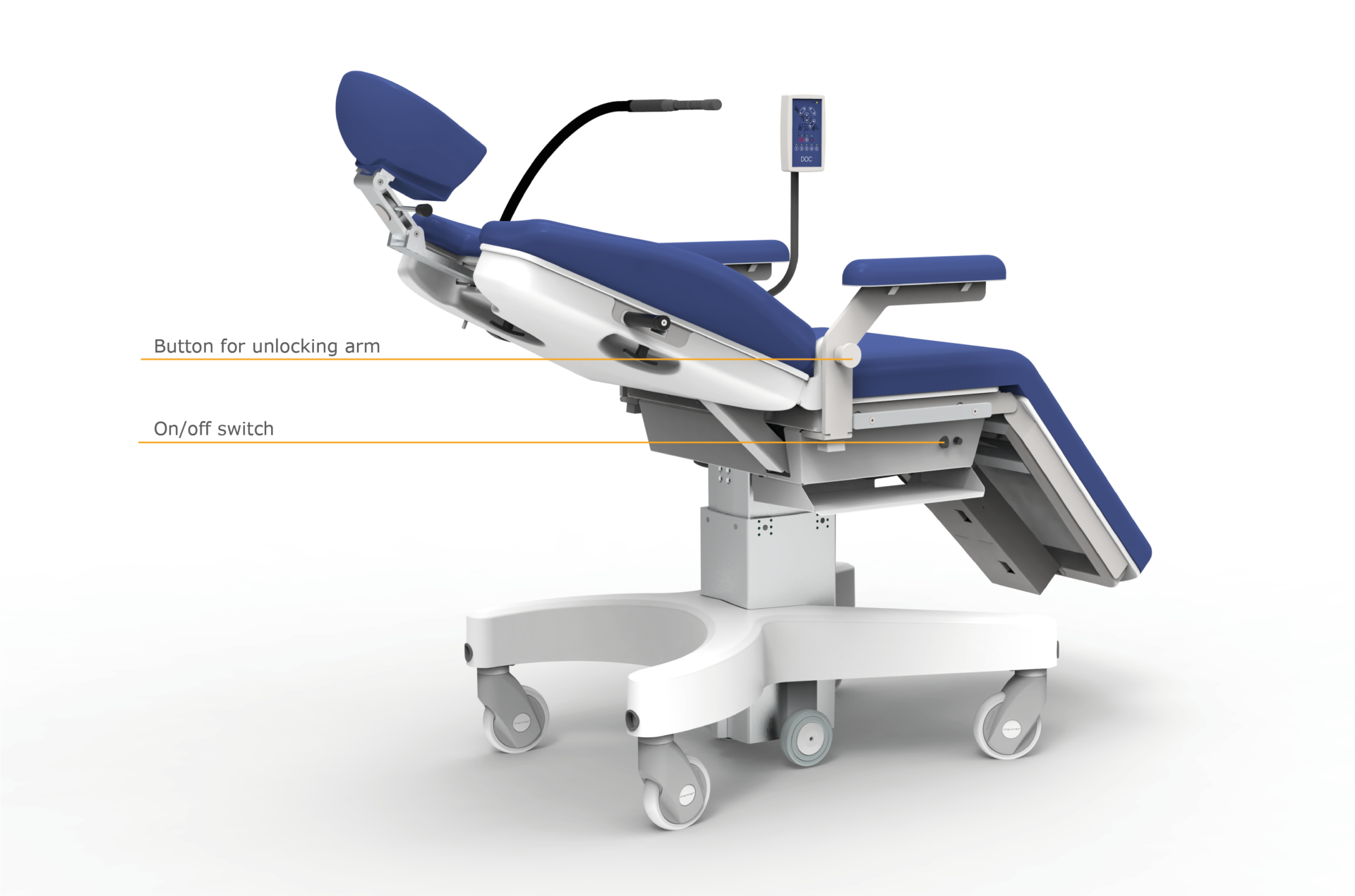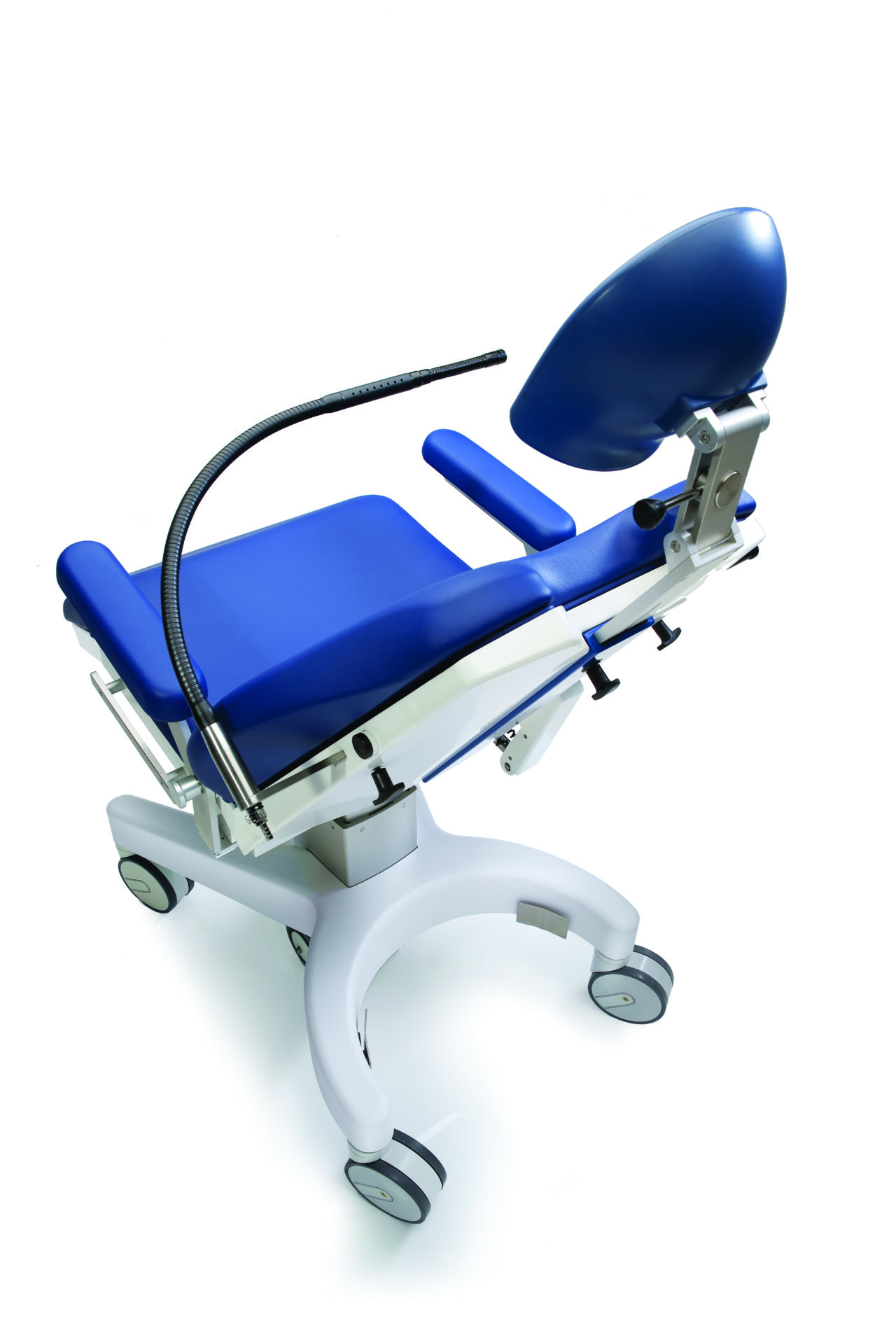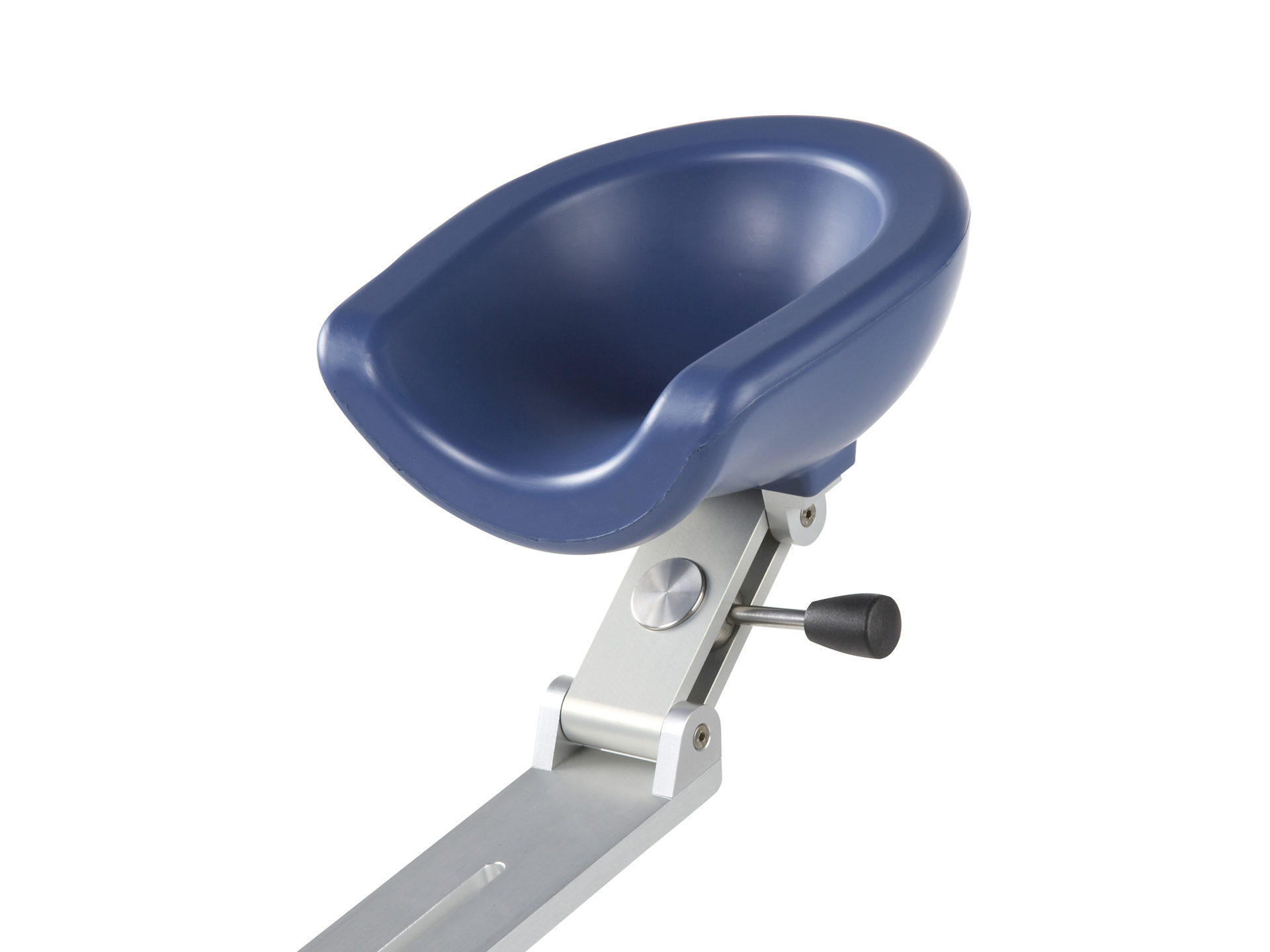 NovyMed DOC
Ophthalmology Chair Unit
The DOC-chair is an electrically adjustable and mobile operating chair intended for ophthalmology, ENT and plastic surgery procedures.
Designed for day surgery
Eliminates manual handling
Delivers clinical efficiencies
The ultimate treatment system for your department.
This unique product is both an operating chair and table, developed specifically for day surgery.
Suitable for ophthalmology, ENT, oral and plastic surgery, the NovyMed DOC saves time, and eliminates manual handling and the risk of back injury to clinical personnel. It offers a very high level of patient comfort and can help reduce operating costs by improving efficiency.
Patients stay in the DOC throughout the procedure, from admission, and surgery to recovery. By using multiple operating chairs, patients can effortlessly flow from the Day Surgery Unit to the operating theatre and back ensuring maximum utilisation of operating facilities.
Leading in terms of safety, the NovyMed DOC offers many advantages: allows pre-op preparation, treatment and or surgery together with recovery.
DOC safety
MOBILITY: Special wheels with electro mechanic brakes can be unlocked manually on site. This allows you to move the chair from its position at any time.
ON / OFF SWITCH: Easy on / off switch which ensures maximum safety during surgery. The DOC cannot be moved whilst in use.
SAFETY LOCKING: The connector plug of the charging unit is equipped with a safety locking mechanism.
HYGIENE: The hand control is fully sealed and reduces the risk of infection.
Benefits
The DOC eliminates the necessity for an additional bed or stretcher, saving clinical time and reducing capital investment.
Transfer of the patient from a stretcher to the operating table becomes irrelevant.
This unique system creates clinical efficiencies of between 40-50% using multiple DOC operating chairs.
Description & Technical Specs
Weight capacity – dynamic max. 200 kg
Wheelbase – 80 x 55 cm
Height – 54 – 74 cm
Seat – 60 x 42 cm
Footrest – 60 x 65 cm
Backrest – 60 x 60 cm
Headrest – 14 x 20 cm
Armrests – 6,5 x 32 cm
Overall length – 165 cm excluding headrest
Wheels – ø 12,5 x 7 cm
Material – Powder-coated steel, RAL 9016
Number of memory positions – 5
Power supply – 2 x 24 V accu, 7 A
Braking system – Electromechanical