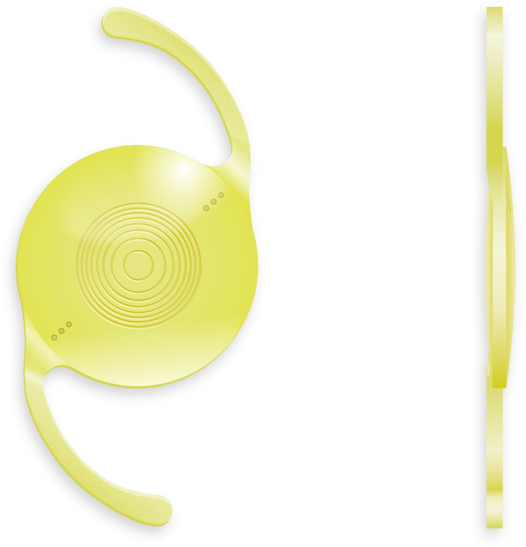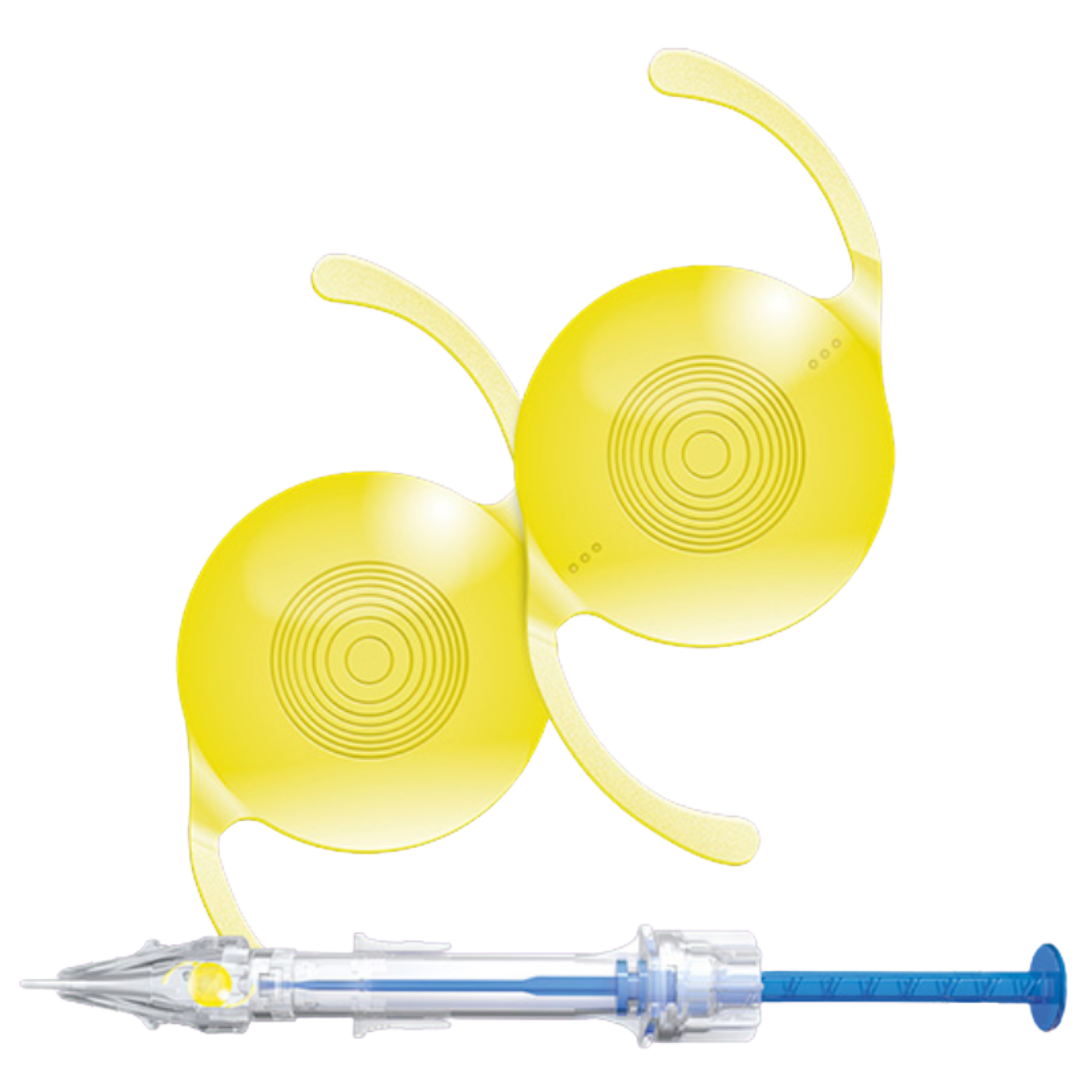 HOYA Vivinex Gemetric Toric XY1-GT
A preloaded trifocal IOL designed to provide patients with excellent vision at all distances and in all light conditions.
Preloaded trifocal IOL
Excellent vision at all distances
Performs in all light conditions
HOYA Vivinex Gemetric Toric
HOYA Vivinex™ Gemetric™ Toric IOL is indicated for visual correction of aphakia and pre-existing corneal astigmatism. This trifocal IOL is designed to provide excellent distance vision and well-balanced intermediate and near vision.
Push and screw mode with ability to control insertion depth. Vivinex™ multiSert™ is a 4-in-1 delivery system that allows you to achieve outstanding delivery consistency with your choice of injection and insertion style.
"The balance between the Vivinex™ Gemetric™ and the Vivinex™ Gemetric™ Plus gives a very smooth transition from far to intermediate to near vision."
Erik L. Mertens, MD, FEBO, FWCRS, PCEO, Medical Director, Medipolis-Antwerp Private Clinic, Antwerp, Belgium
"I think HOYA Surgical Optics has got it right and is a notch above other companies. With full range of vision IOLs available in two designs, the Vivinex™ Gemetric™ and Vivinex™ Gemetric™ Plus, have different light distributions weighted to either distance or near vision."
Dylan A. Joseph, MBChB, Dip(Ophth), FC Ophth, MMEd, Vision for Life Clinic, South Africa
Built on the Vivinex™ Platform
Glistening-free hydrophobic acrylic IOL material
Proprietary aspheric optic design for improved image quality
Active oxygen processing treatment, a smooth surface and square optic edge to reduce PCO
Textured-rough haptic surface for better grip inside the capsular bag and designed to reduce the potential for adhesion to the optic surface
Reliable outcomes through outstanding rotational stability
Features
Textured-rough haptic surface
3.2 mm diffractive zone (on anterior surface)
Thin & textured optic edge
Axis orientation marks (on posterior surface)
Aspheric design
Square posterior optic edge
Description & Technical Specs
HOYA Vivinex Gemetric Toric XY1-GT
Optic design

Biconvex with thin textured optic edge
Anterior: Aspheric diffractive/refractive design

Optic & haptic materials

Hydrophobic acrylic Vivinex™ with UV- and blue light filter

Haptic design

Textured-rough haptic surface

Diameter (optic/OAL)

6.00 mm / 13.00 mm

IOL Power (spherical equivalent)

+10.00 D to +30.00 D in increments of 0.50 D

Add power at IOL plane

Intermediate: +1.75 D
Near: +3.50 D

Nominal A-constant**

119.0

Injector

multiSert™ preloaded

Front injector tip outer diameter

1.70 mm

Recommended incision size

2.20 mm

Cylinder power at IOL plane

1.00 D
1.50 D to 3.75 D in 0.75 D increments