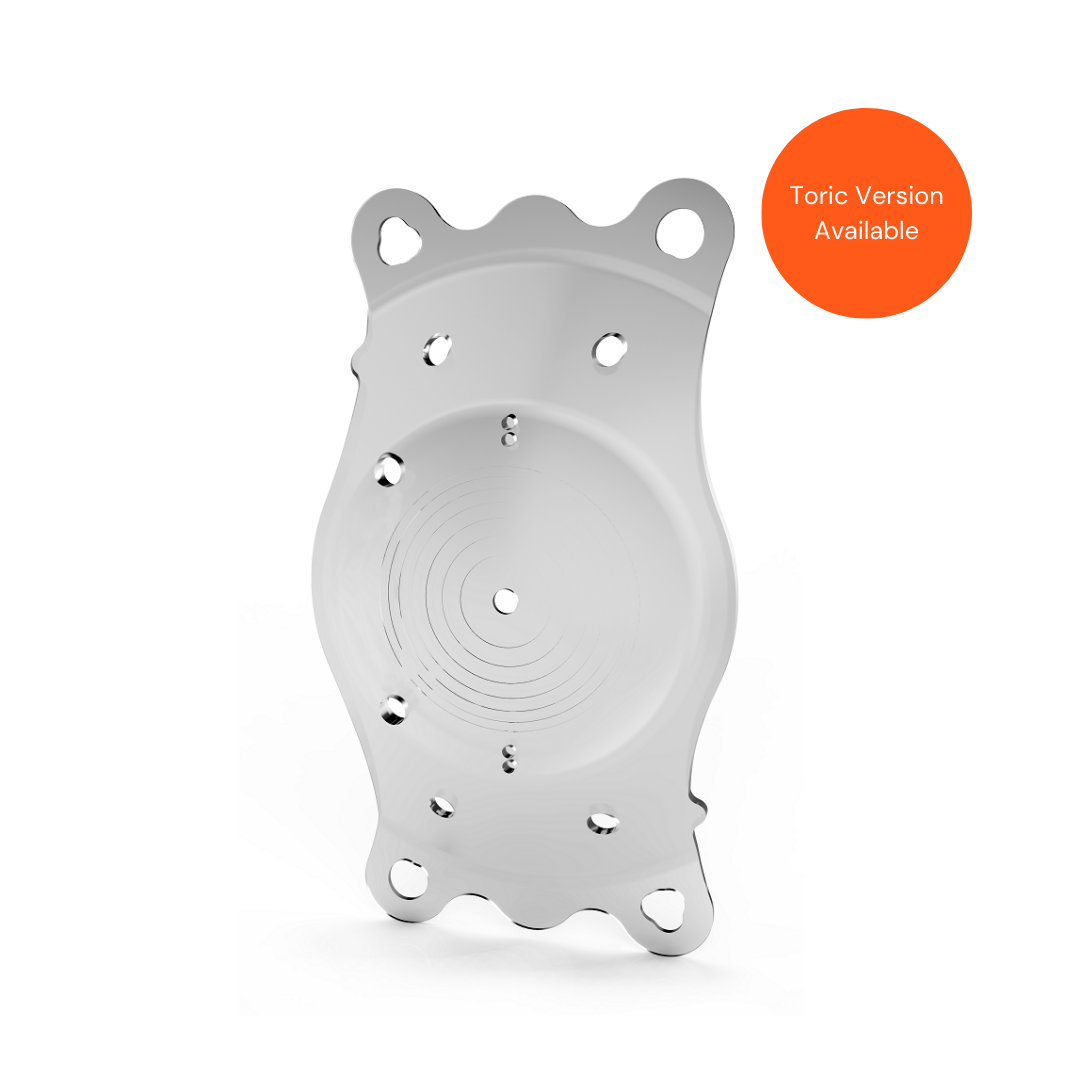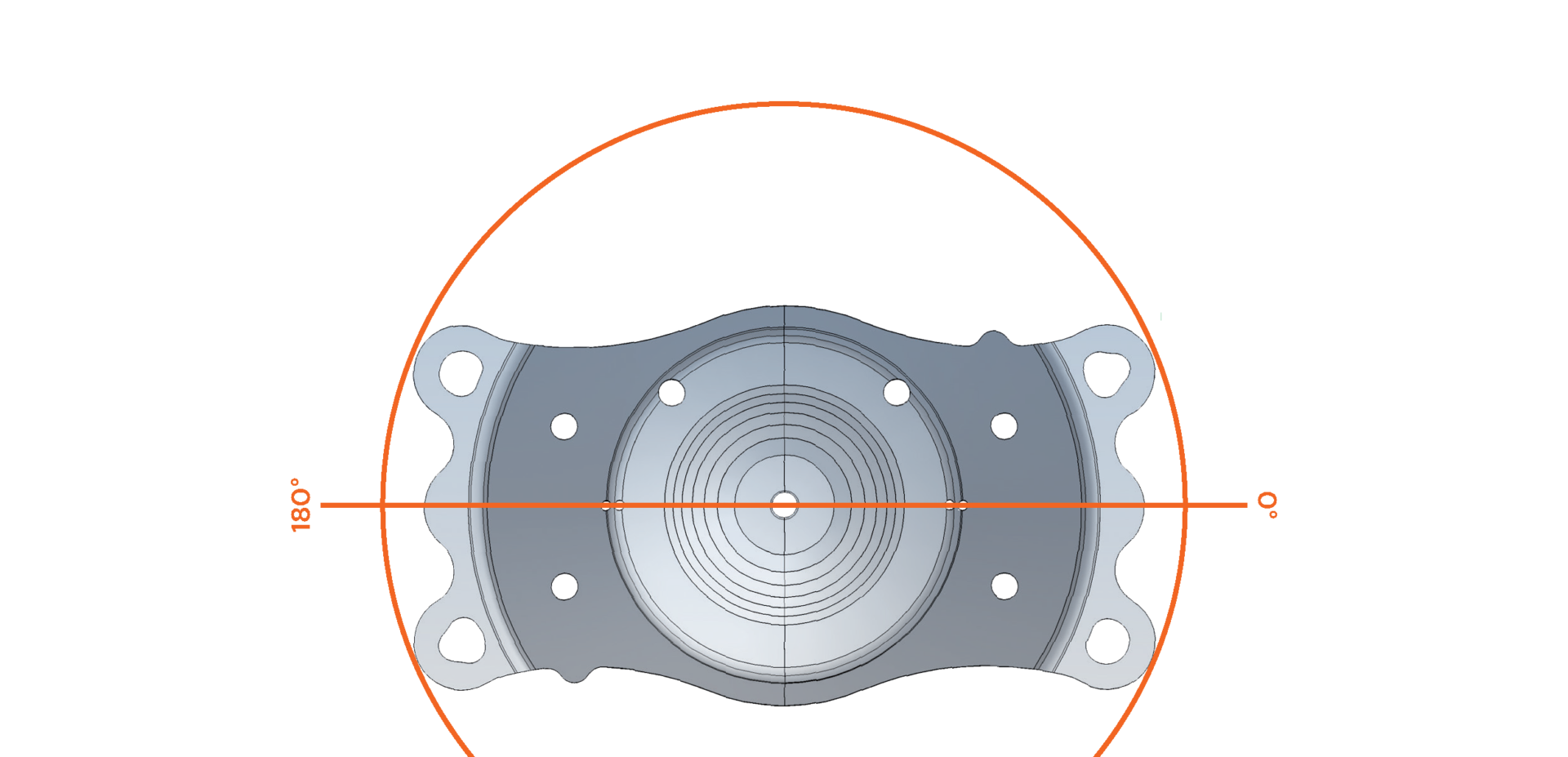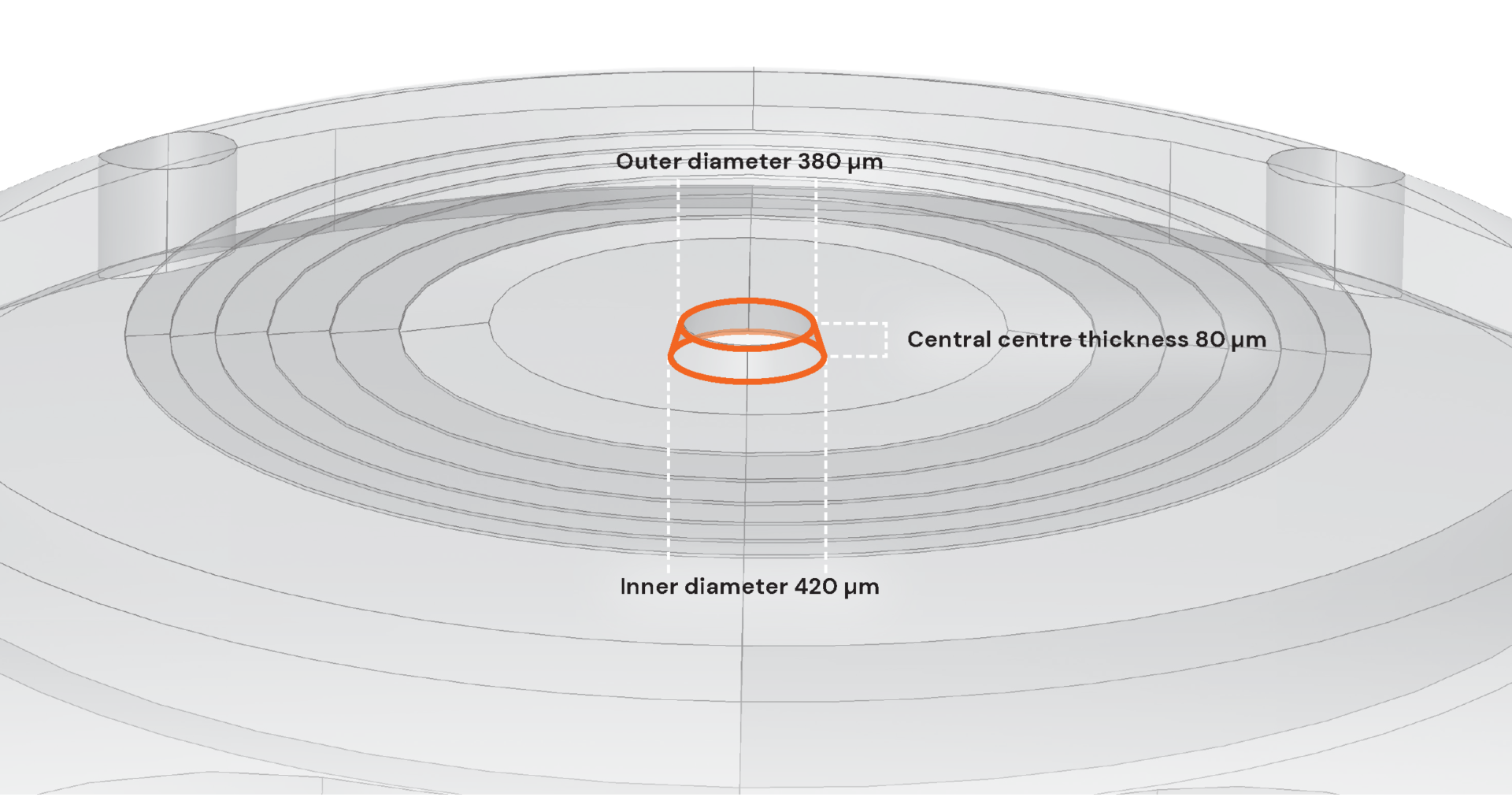 IPCL V2 Presbyopic Lens
For Presbyopic patients aged between 40 – 60.
The patented refractive-diffractive trifocal design ensures good vision at far, intermediate and near distances.
The bespoke solution
IPCL Presbyopic eliminates the need for reading glasses after 40 years of age. Revolutionising the standards for Presbyopic treatments, IPCL is the only phakic lens that can be customised for your patients' lifestyle and visual needs.
Excellent light distribution
The patented design uses a diffractive platform. This ensures excellent light distribution of 50% distance, 30% near and 20% intermediate, with only 8% light loss due to apodisation.
Wide range of additions
IPCL offers a tailored presbyopia solution giving you the ability to select the additions based on your patient's current and future needs. Astigmatism correction can also be added with the IPCL Presbyopic Toric.

 Extensive correction range
+15D to -30D with Cylinder up to +10D and a presbyopic add of +1.5D to +4D.
 
Smart Toric
Always implanted on the 0°-180° axis, no rotation is required.
 
Full Customisation
Truly the most 'personalised' phakic implant in the world.
Smooth and controlled implantation
IPCL's user-friendly, single-use disposable injector ensures a short learning curve for lens preparation and loading.
2.8mm incision and simple loading
Implantable through a 2.8 mm incision with no special instruments necessary. A phakic lens manipulator is all that is needed.
Haptics
IPCL's specially engineered spring haptic pads provide more accurate white-to-white sizing. Angled optic haptics ensure optimal distance (vaulting) from the natural lens.
Porcine free
Advanced Hybrid Hydrophilic acrylic biocompatible material delivers stable performance with proven long-term safety results.
Surgeon benefits:
Retains corneal asphericity
Range +15D to -30D with Cylinder up to +10D and a presbyopic add of +1.5D to +4D.
Ideal for patients who are unsuitable for Lasik or Lasek
Central hole to improve aqueous humour flow
High patient satisfaction levels
Customised calculation and support for you and your patient
Patient benefits:
Improved quality of vision
Freedom from reading glasses
Short procedure time
Fast recovery
No dry eye
Reversible
Description & Technical Specs
Only IPCL offer this…
| | |
| --- | --- |
| Smart toric | Cylinder range: 0.5 to 10 D. The axis position is always individually designed. |
| Diffractive-refractive trifocal optic | Choice of near vision additions +1.5 D to +4 D in 0.5 D steps. |
| Diopter range: | +15 D to -30 D. Cylinder 0.5 to 10 D |
| Six Haptics | Provide rotational stability. |
| Spring haptics | Specially engineered spring haptics provide flexibility and reduce vaulting in case of excessive tension in the sulcus. |
| Openings | Openings at the upper optic rim and the haptic base for even better aqueous humour flow. |
| Central opening | The central opening is conical on all IPCL Myopic models: (Hyperopic up to +3.5 D SE) the diameter on the posterior surface is larger than on the anterior surface. This reduces light reflections and optimises the aqueous humour flow. |
| Extensive range of sizes: | 11.00mm – 14.00mm in 0.25mm steps. |
| Adjustable optic diameters | Individually adjustable optic diameters between 6.6 and 7.25mm. |
| Back up lens | Always provided for you! |
| Easy loading | Implantable through 2.8mm. |