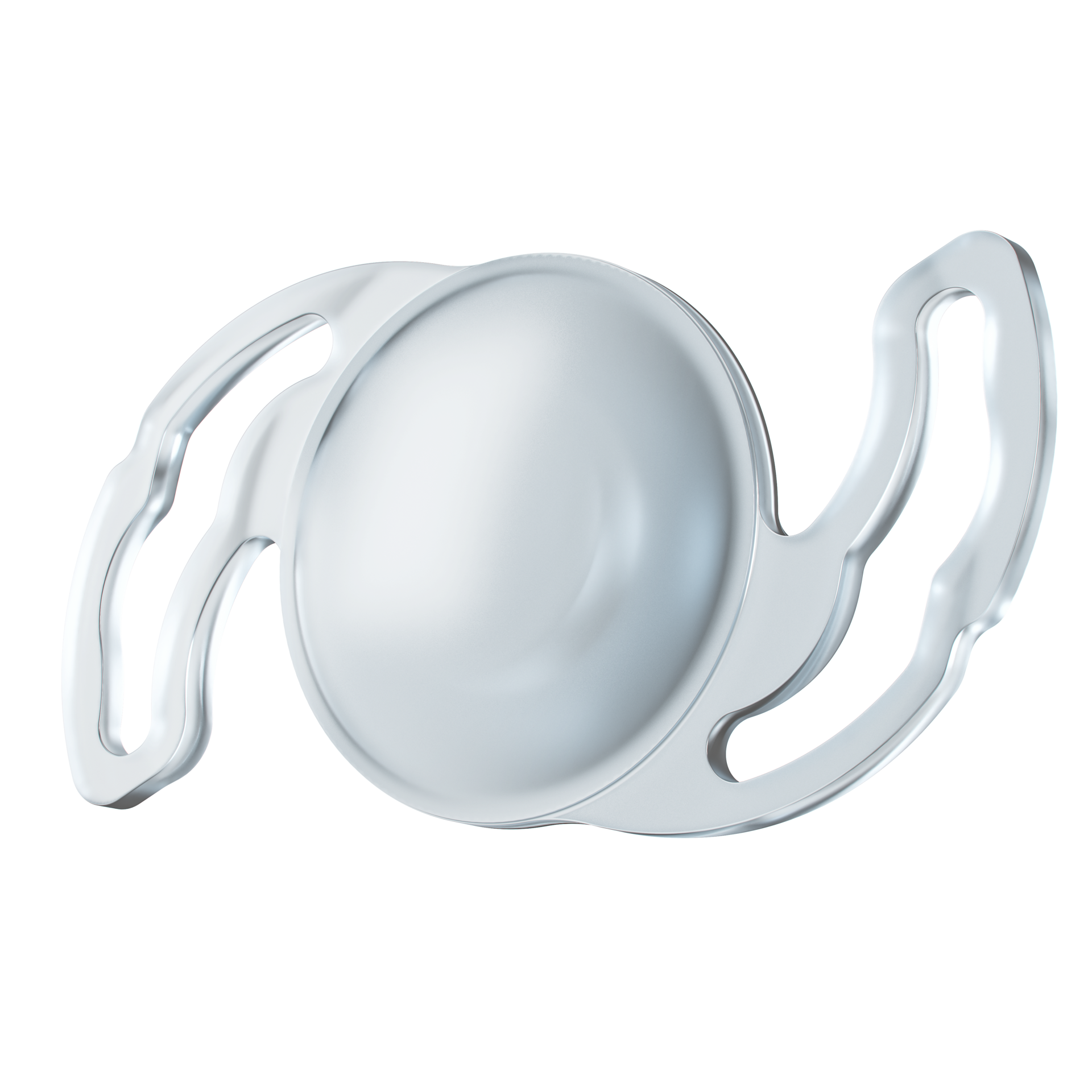 Ophtec Precizon 560
Monofocal hydrophilic acrylic IOL designed for the correction of aphakia.
Ophtec Precizon 560
One-piece IOL
In-the-bag fixation
Aspherical & aberration free IOL
Mechanical haptic feature
The space between the inner haptic stays open with compression down to 9 mm. This opening allows a "fibrosis anchor". This enhances IOL stability and reduces late post-op rotation of the lens.
Offset haptics reduce PCO
Ophtec Precizion 560 has offset shaped haptics. This enables the lens to adhere to the posterior capsule, and prevents early postoperative rotation to reduce PCO.
Aberration-neutral
The Precizon 560 has an aspherical anterior side, resulting in an aberration-neutral IOL.
Description & Technical Specs
Ophtec Precizon 560
Model

One-piece IOL, in-the-bag fixation

Optic Powers / Diopter range

-10.0 D to +0.0 D (Convex concave, 0.5 increments) +1.0 D to +35.0 D (Biconvex, 0.5 increments)

Lens Material

Hybrid hydrophobic & hydrophilic monomers. Ultraviolet filtering HEMA/EOEMA copolymer

Body Ø

6.0 mm | Biconvex

 Overall Ø

12.5 mm

Angulation

0°

 IOL spherical aberration

360° | 0 µm

A-constant

Convex Concave

103.8 (SRK T)

1.67 (Barrett suite LF)

A-constant Biconvex

Ultrasound:
118.0
Optical:
118.6 (SRK T)
118.7 (SRK II)
0.567 (Haigis aO)
0.123 (Haigis a1)
0.159 (Haigis a2)
5.27 (Hoffer-Q pACD)
1.53 (Holladay 1 sf)
1.67 (Barrett suite LF)
0 (Barrett suite DF)