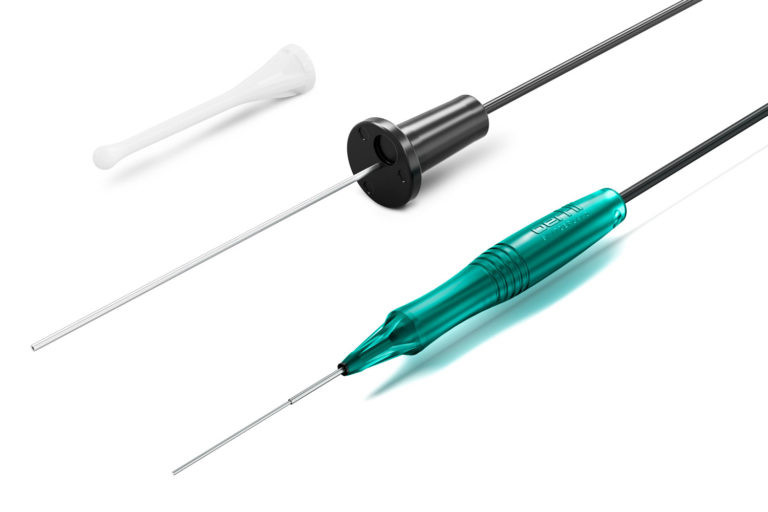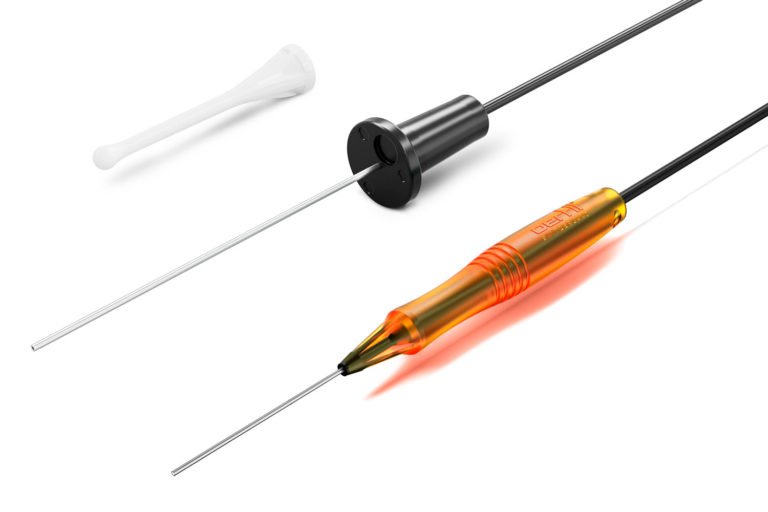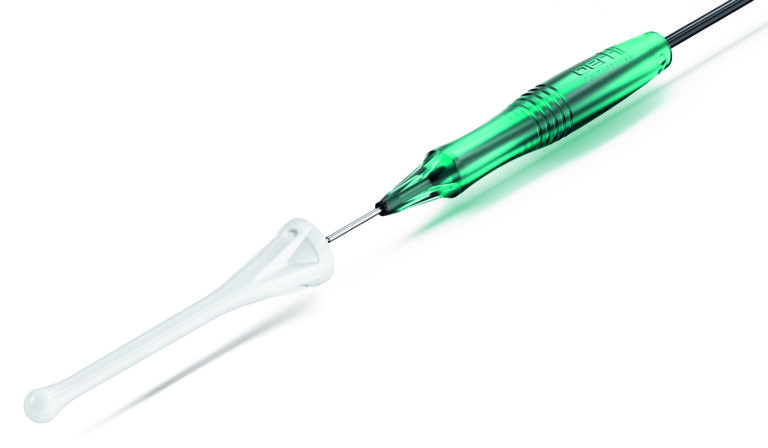 Oertli Viper
Transscleral illumination
MAKING THE DIFFERENCE WITH THE NEW VIPER SCLERAL INDENTOREYE SURGERY. SWISS MADE.
Description & Technical Specs
Indenting and illumination in one go: ViPer™ – Illuminated Scleral Indentor
ViPer™ combines indenting and peripheral illumination – making retinal surgery even faster, easier and more efficient.
ViPer simplifies work in the periphery significantly. Quickly and easily attached to the endo illuminator, ViPer ensures simultaneous indenting and transscleral illumination during interventions in the posterior eye segment.
Features and Benefits
→Simultaneous indenting and illumination allows for autonomous work
→Improved view of the retinal periphery
→Glare-free work without backscattered light thanks to semi-transparent material
→Consistent illumination of the indented tissue
→Closed geometry for safe multiple use during the same surgery
→Easy application due to symmetrical 360° shape of the finely rounded tip
→Excellent mobility on the eyeball due to smooth material surface
→Sufficient space between eye speculum and bulb wall due to thin shaft
→No formation of wrinkles, thus no risk of injury to the conjunctiva
→Suitable for all new Oertli endo illuminators with square profile
Endo Illuminators
Easy fit. The ViPer scleral indentor fits on all Oertli endo illuminator and is delivered with every endo illumi-nator as well as in every vitrectomy pack.