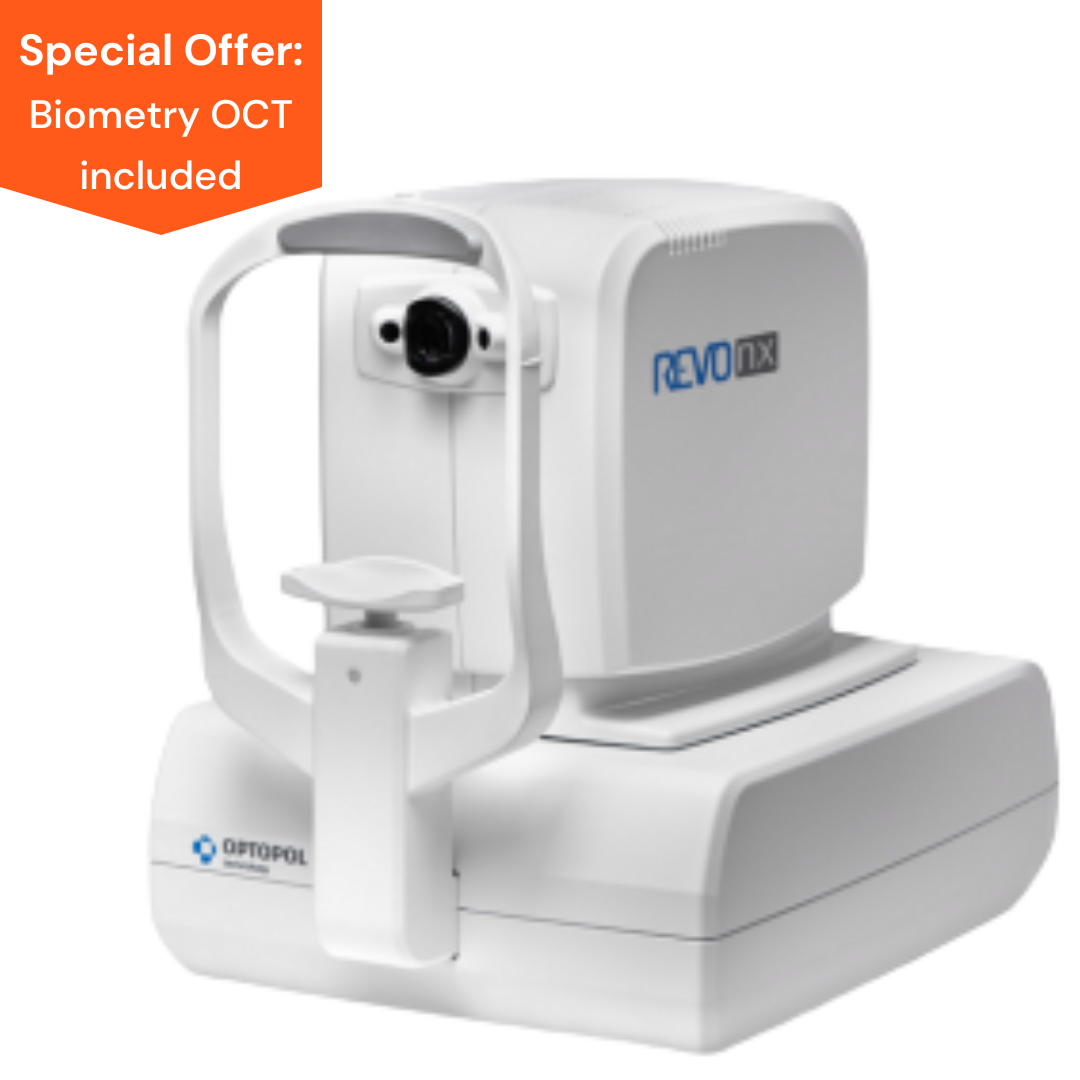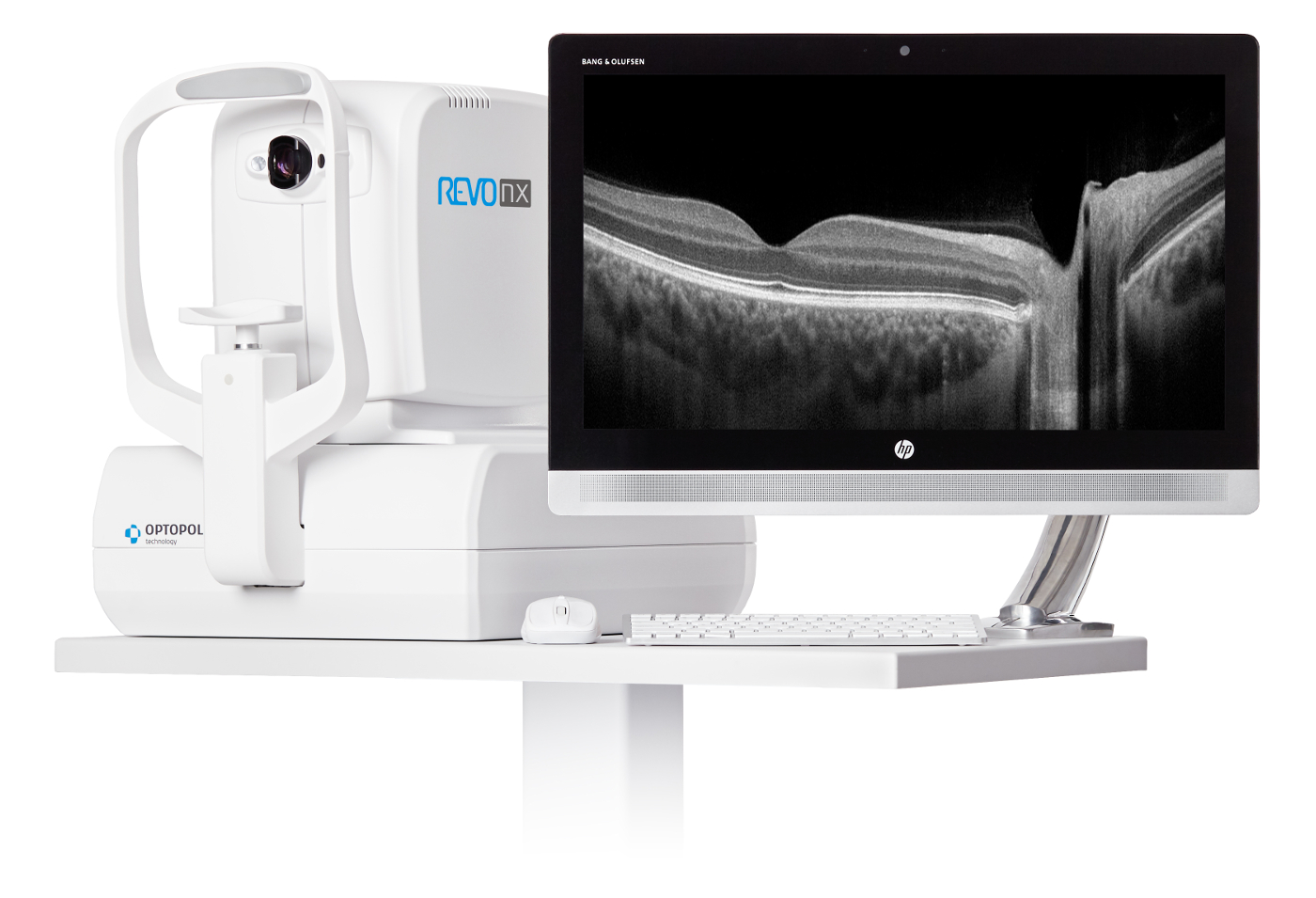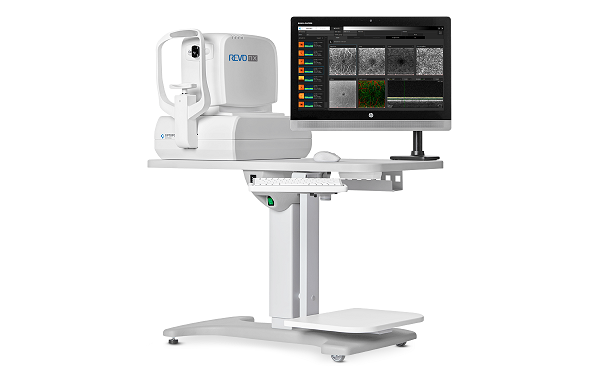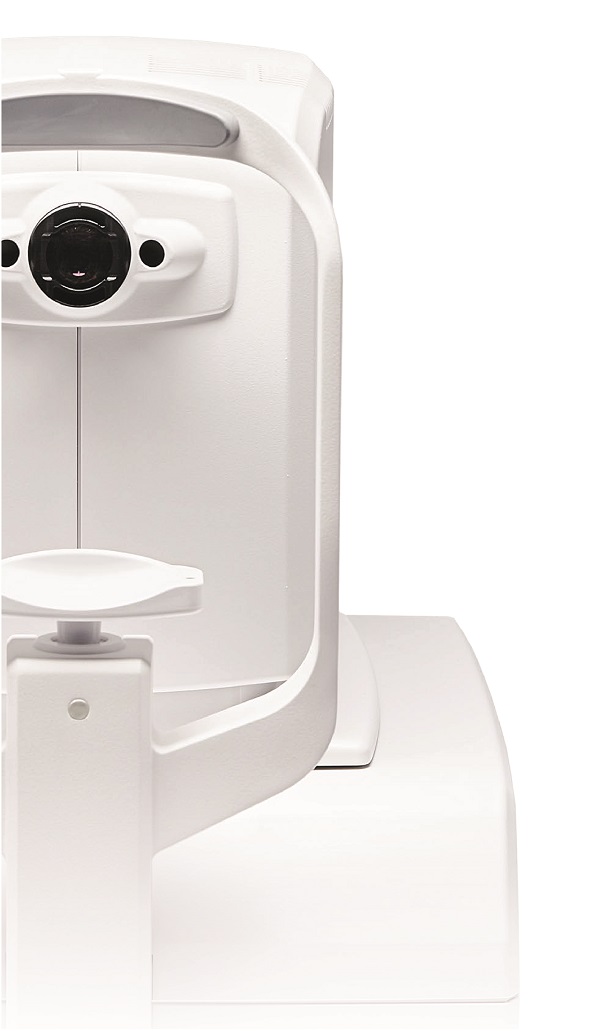 Optopol
REVO NX 130
OCT / OCT-A
The world's fastest OCT at 130,000 A-scans per second!
As simple as pressing the start button.
All-in-one 
fully automated OCT
With its new scanning speed, REVO NX 130 enables a full functionality scanning from the retina to the cornea. It brings benefits by combining the potential of several devices.
Measure, quantify, calculate and track changes from the cornea to the retina over time with just one OCT device.
iTracking™
iTracking™ technology compensates involuntary eye movements and blinks. During OCT scanning each anatomical region is acquired twice automatically.
The system immediately creates an artefact free MC examination using Motion Correction Technology™. Clear OCTA data set allows easier interpret retina vasculature condition.
OCT made simple
Position the patient and press the START button to acquire examinations of both eyes.
The REVO NX 130, guides the patient through the process with vocal messages to increase patient comfort and reduce chair time. Short scanning times reduce patient fatigue. Create customised scanning protocols of different diagnostic scenarios and speed up workflows.
Enhanced vitreous and choroidal details
Enhanced visualisation of vitreous and choroid helps to verify the condition below and above the patient's retina faster and easier.
The Caliper tool allows to quantify Choroidal thickness. Enhanced scanning mode allows to improve penetration throw choroid or reveal vitreous thine details.
A perfect fit for every practice
A small system footprint facilitates space saving. REVO NX 130 fits into the smallest of examination rooms via a single cable connection. Operator and patient access is needed from only one side.
REVO's variety of examination and analysis tools enables it to function effortlessly as a screening or advanced diagnostic device.
Description & Technical Specs
Technology

Spectral Domain OCT

Scanning speed

130 000 A-scan/sec

Light Source

SLED, Wavelength 850nm

Bandwidth

50 nm half bandwidth

Axial resolution

~2.8 μm digital, 5 μm in tissue

Transverse Resolution

12 μm, typical 18 μm

Overall scan depth

2.8 mm / ~6 mm in Full Range mode

Scan range

Posterior 5 mm to 15 mm, Angio 3 mm to 9 mm, Anterior 3 mm to 18 mm

Scan types

3D, Angio, Full Range Radial, Full Range B-scan, Radial (HD), B-scan (HD), Raster (HD), Cross (HD), TOPO, AL, ACD

Fundus image

Live Fundus Reconstruction

Alignment method

Fully automatic, Automatic, Manual

Retina analysis

Retina thickness, Inner Retinal thickness, Outer Retinal thickness, RNFL+GCL+IPL thickness, GCL+IPL thickness, RNFL thickness,
RPE deformation, MZ/EZ-RPE thickness

Angiography OCT

an optional software module to purchase

Angiography mosaic

Vitreous, Retina, Choroid, Superficial Plexus, RPCP, Deep Plexus, Outer Retina, Choriocapilaries, Depth Coded, SVC, DVC, ICP, DCP, Custom, Enface, FAZ, VFA, NFA, Quantification: Vessel Area Density, Skeleton Area Density, Thickness map

Acquisition method: Auto, Manual
Mosaic modes: 7×7 mm, 10×6 mm, 10×10 mm, 12×5 mm, manual up to 12 images

Glaucoma analysis

RNFL, ONH morphology, DDLS, OU and Hemisphere asymmetry, Ganglion analysis as RNFL+GCL+IP and GCL+IPL,
Structure + Functionvia connection with PTS software version 3.4 or higher

Biometry OCT

an optional software module to purchase

AL, CCT, ACD, LT, P, WTW
IOL Formulas: Hoffer Q, Holladay I, Haigis, Theoretical T, Regression II

Corneal Topography Map

an optional software module to purchase

Axial [Anterior, Posterior], Refractive Power [Kerato, Anterior, Posterior, Total], Net Map, Axial True Net, Equivalent Keratometer, Elevation [Anterior, Posterior], Height, KPI (Keratoconus Prediction Index)

Connectivity

DICOM Storage SCU, DICOM MWL SCU, CMDL, Networking

Anterior (no lens/adapter required

Anterior Chamber Radial, Anterior Chamber B-scan, Pachymetry, Epithelium map, Stroma map, AIOP, Angle Assessment, AOD 500/750, TISA 500/750, Angle to Angle view
Wide Cornea

Min.  pupil size

2.4 mm

Focus adjustment range

-25D to +25D

Dimensions (WxDxH)

479 x 367 × 493 mm

Weight

29 kg

Fixation target

OLED display (The target shape and position can be changed),
External fixation arm

Power supply

110-230 V,  60/50 Hz

Power consumption

90 – 110 VA
Optopol reserves the right to modify the product or product features at all times without notification.