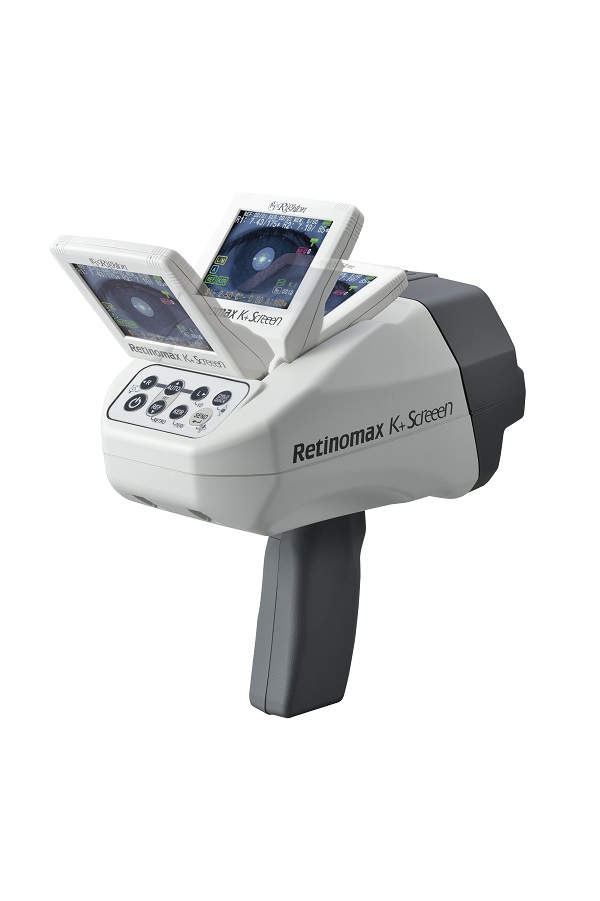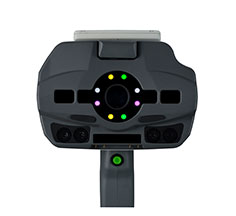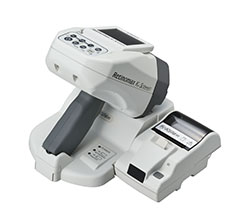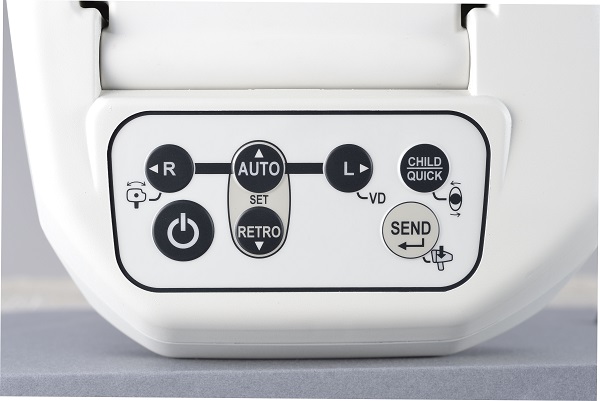 Righton Retinomax K+screeen
Hand held auto-refraction and keratometry.
The Retinomax K+Screeen provides a lightweight and portable solution with an easy to use operation panel.
Upwards-tilting LCD
Easily adapt to Retinomax Screeen's user-friendly design.
The upwards tilting 3.5 inch display, with a 100° seamless range of motion, makes the screen accessible no matter the position of the patient.
New child mode
To keep children's attention, a melody plays continually while the measurement is being taken.
A constantly changing colour display, both on the outside and inside target of the device, also keeps children involved during the process.
Focus Assist
Informs the examiner of the optimum focusing point. Measurement acquisition is guided by focus assist with colour coding to ensure you are in the correct position.
Automatic Axis Compensation and extended measurement range
Not only does the device let the examiner know the cylinder axis angle, but it can also automatically compensate if it is not level.
The measurement range has also been of the K+screeen has also expanded.
Improved battery life
At 180 minutes, the battery capacity is now twice that of conventional models.
The longer battery life is beneficial when group-screening, outskirt or performing surgery.
The industry standard for hand held auto-refraction and keratometry
High speed fogging minimises accommodation
Upwards tilting LCD screen
Auto measurement provides highly accurate and repeatable results
New cylinder axis correction compensation allows the operator to approach patients from any angle
The unit comes complete with a dedicated charging base and infra-red printer unit
Description & Technical Specs
Specifications
| | |
| --- | --- |
| Main body | Handheld Autorefract Keratometer Retinomax K+ Screeen |
Measurement range

Spherical (S + C)
-20D to +23D (VD = 12 mm) (AUTO/0.12/0.25D steps)
Cylinder
0D to ±12D (AUTO/0.12/0.25D steps)
Measurement of radius of curvature
Measurement range

Radius of curvature
5.00 to 15.00 mm (in 0.01 mm increment)
Corneal astigmatism
0D to ±12D (R5 mm to 13 mm)
0D to ±7D (R14 mm to 15 mm)
Centre
ø3.2 mm (R8 mm)
| | |
| --- | --- |
| Pupil size measurement | 2.0 to 12.0 mm (in 0.1 mm increment) |
| Dimensions (main body only) | 168(W) x 202(D) x 236(H)mm |
| Weight | 970 g (with battery) |
| External output | Infrared |
| | |
| --- | --- |
| Dimensions | 103(W) x 167(D) x 75(H)mm |
| External output | USB Micro-B |
| | |
| --- | --- |
| Dimensions | 180(W) x 244(D) x 79(H)mm |
| Input voltage | AC 100 to 240 V, 50/60 Hz |